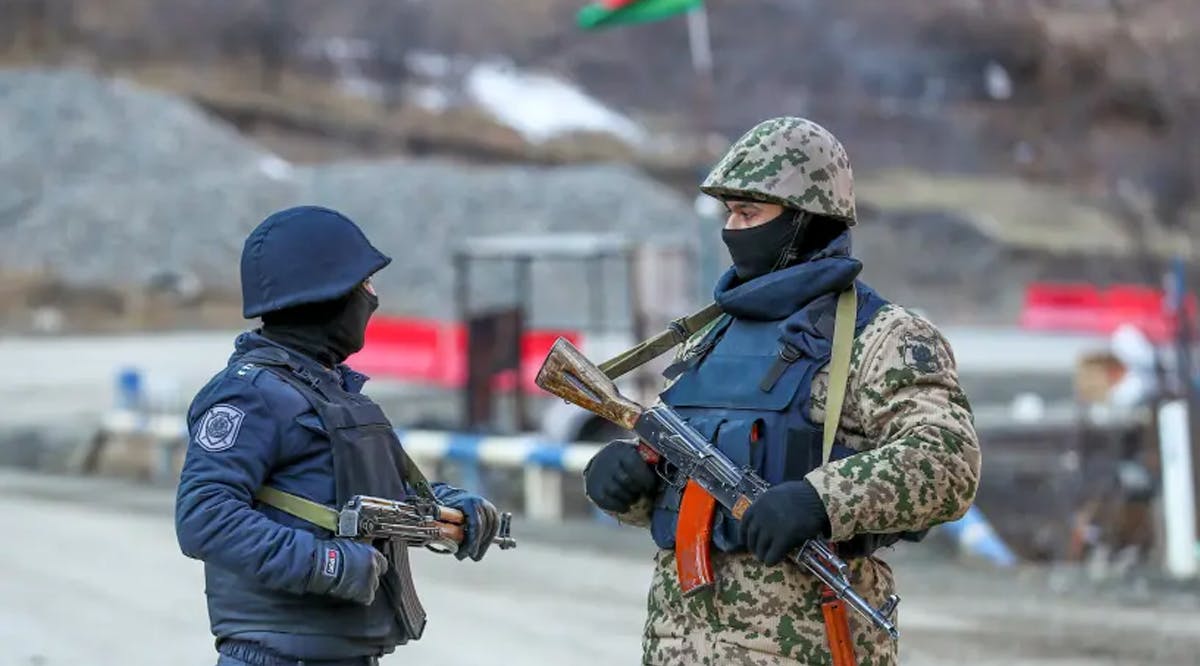 Azerbaijan Says No Israelis on Border, Warns Against Iran 'Provocations'
Azerbaijan's State Border Service (SBS) rejected claims by Iranian officials that Israeli forces are present in Azerbaijan near the Iranian border, saying that Azerbaijan "does not need the support of foreign forces."
Ahmed Ali Goudarzi, commander of Iran's Border Guard, claimed last week that Israeli forces are present in "sensitive areas" in neighboring countries and conducting intelligence and espionage work, advising Muslim countries "not to allow this," according to Iranian state broadcaster IRIB.
The commander additionally claimed that Israel incited neighboring countries to take action concerning their borders or impose large tolls on heavy vehicles, an apparent reference to fees imposed on Iranian truck drivers by Azerbaijan recently.
The Azeri SBS stated in response that there never have been, are not and never will be forces of any third country on Azerbaijan's border, according to the Azeri APA news source. The SBS added that it does not need the support of foreign forces.
The SBS additionally stressed that Azerbaijan has the sovereign right to apply border and customs control on roads that cross through Azeri territory.
The statement added that, despite weekly meetings taking place at various levels between Azerbaijani and Iranian border guards, no information concerning the allegations of foreign forces in Azerbaijan was ever given to the SBS, according to APA.
The SBS warned that "any provocations directed at the state interests of the Republic of Azerbaijani in the state border will be resolutely prevented also from now" and recommended that Iranian officials "be more responsible, and avoid spreading false and defamatory information."
Iranian Foreign Minister Hossein Amir-Abdollahian also made claims of an Israeli presence along the Azerbaijani-Iranian border on Monday, warning against Israeli provocative actions from Azerbaijani territory, according to Iranian media. (JPost / VFI News)
Beloved, never avenge yourselves, but leave it to the wrath of God, for it is written, "Vengeance is mine, I will repay, says the Lord." - Romans 12:19