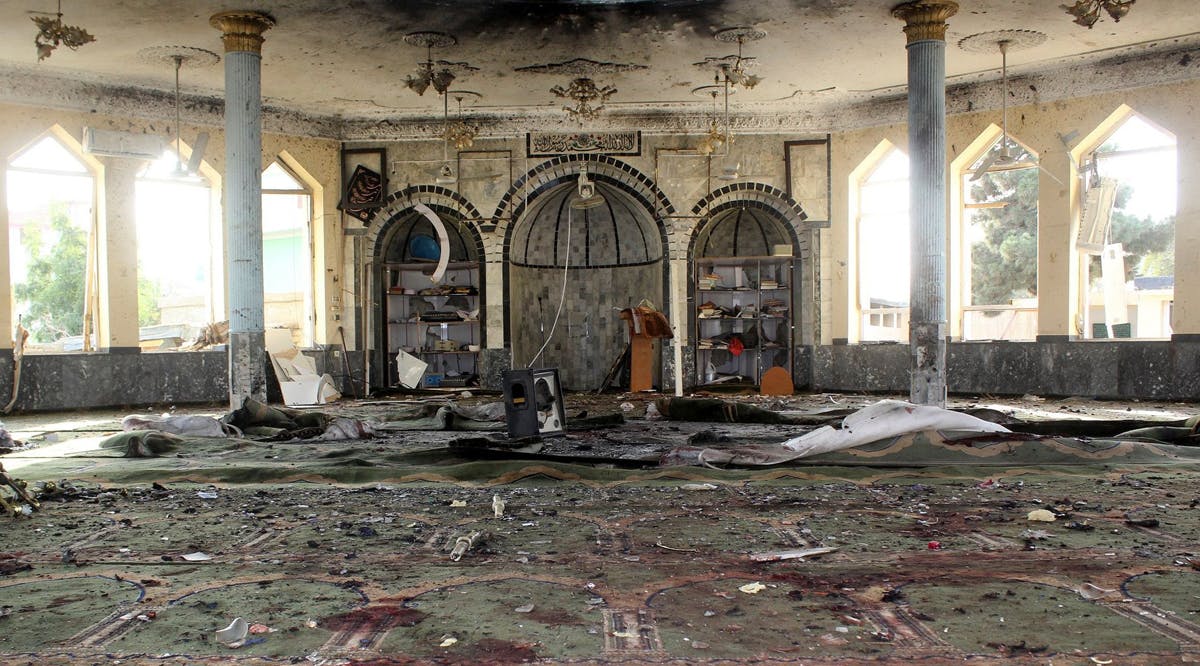 Isis Claims Responsibility for Afghan Mosque Attack that Killed 46
ISIS has claimed responsibility for a suicide bombing that killed at least 46 worshippers and wounded dozens more Friday, October 8, at a Shiite mosque in the northern Afghan city of Kunduz.
The local Islamic State affiliate, known as ISIS-K, claimed responsibility for the blast at the Gozar-e-Sayed Abad Mosque on its Telegram channels, according to Reuters. The same group carried out the Aug. 26 bombing that killed at least 169 Afghans and 13 American troops outside the Kabul airport in the final days of the chaotic US pullout.
Afghanistan's state-run Bakhtar news agency said that at least 46 people had been killed and 143 others wounded, Reuters reported. However, two health officials told the outlet the death toll could rise to between 70 and 80.
Friday's blast took place during midday prayers, the highlight of the Muslim religious week. It was the deadliest act of violence in the war-torn country since US and NATO forces pulled out after the Taliban took control in August.
Graphic footage showed bloodied bodies surrounded by debris inside the mosque while bloodstains covered the front steps. The explosion blew out windows, charred the ceiling and scattered debris and twisted metal across the floor.
The worshippers targeted Friday were Hazaras, who have long suffered from double discrimination as an ethnic minority and as followers of Shiite Islam in a majority-Sunni country. Earlier this week, a report by Amnesty International found the Taliban unlawfully killed 13 Hazaras, including a 17-year-old girl, in Daykundi province, after members of the Western-backed government's security forces surrendered.
The United Nations mission in Afghanistan condemned the attack as "part of a disturbing pattern of violence" targeting religious institutions.
Since reconquering Afghanistan, the Taliban have been grappling with the growing threat from ISIS-K. Taliban fighters have been targeted in a series of deadly ISIS attacks in recent weeks, including shooting ambushes and a Sunday bombing outside a mosque in Kabul that killed at least five civilians.
ISIS has also targeted Afghanistan's religious minorities in attacks meant to stir up sectarian violence.
(JPost / VFI News)
"Do not kill the innocent and righteous, for I will not acquit the wicked." - Exodus 23:7