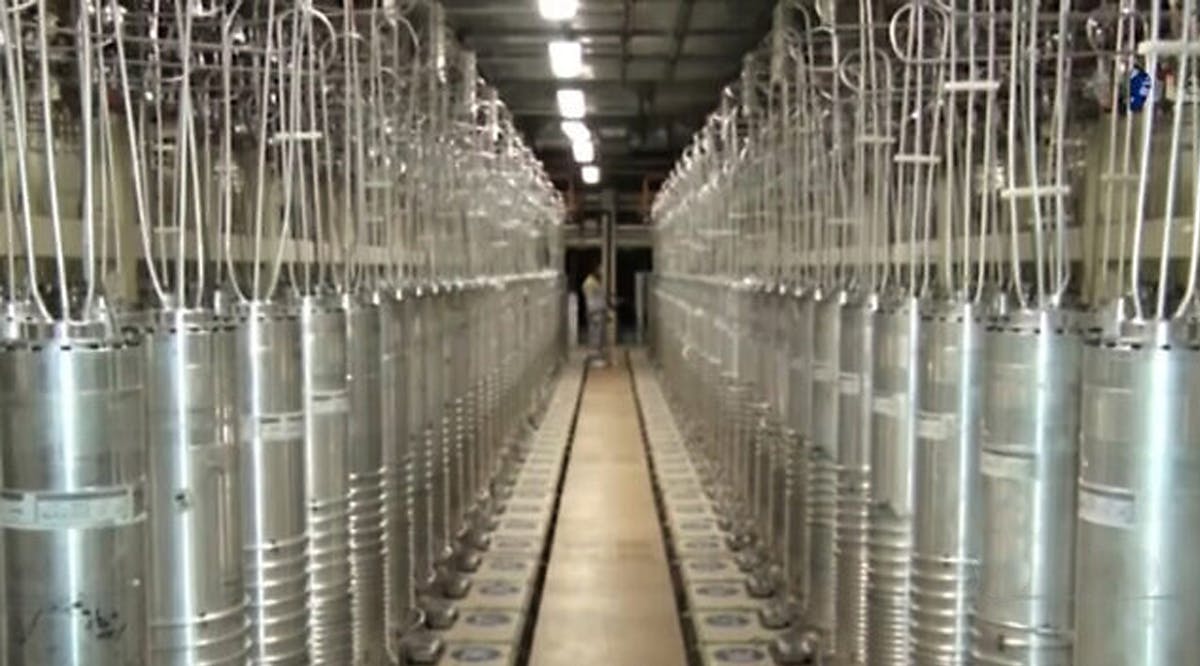 Iran Expanding Uranium Enrichment at Natanz Site, Says UN Nuclear Watchdog
Iran has taken another step to increase its enrichment activities in purifying uranium beyond 20 percent, Reuters reported Monday, October 25, citing a report by the International Atomic Agency.
The move at Iran's Natanz plant is likely aimed at building knowledge of the refinement process, the report said, as the product from changes to centrifuges is not being kept.
Though Iran already enriches uranium to 60% at Natanz, research to improve enrichment methods is opposed by Western powers, as it is irreversible and builds Iran's ability to produce weapons-grade uranium.
"On October 25, 2021, the Agency verified that Iran began feeding (uranium hexafluoride gas) enriched up to 20% U-235 into a single IR-6 centrifuge in R&D line 2 at PFEP," the IAEA said in its report.
"The resulting product and tails streams were being re-combined," the IAEA report noted, meaning that the enriched uranium was not being stored.
In response to the developments, the IAEA report said it will "increase the frequency and intensity of its safeguards activities" at the Pilot Fuel Enrichment Plant, an aboveground facility located at the Natanz site.
A statement from the IAEA outlining the report said that last week Iran had notified that it planned to make changes involving uranium enriched up to 20% in the setup of clusters of small to medium-sized enrichment centrifuges at Natanz. However, so far, those additional machines have not been fed, according to the IAEA report.
Earlier this month, the head of Iran's atomic energy agency said the country has enriched more than 120 kilograms of 20% enriched uranium
On Monday US Special Envoy for Iran, Robert Malley, said Iran's explanations for staying away from nuclear talks in Vienna are "wearing thin."
Malley said Washington is increasingly concerned Iran will choose to continue to delay the resumption of nuclear talks or come back to the negotiations with unrealistic demands. The US is intensifying "in the coming days and weeks" its diplomacy and consulting with allies on steps should Iran choose that path, according to Malley.
Though the preference is to find a diplomatic solution, Malley reiterated that the US will use "other tools" to stop Iran from acquiring nuclear weapons if the Vienna talks fail. (TOI / VFI News)
"God, we ask that you continue to protect israel and Your people from nuclear warfare and destruction."
The articles included in this publication do not necessarily reflect the views or opinions of Vision for Israel. We try to provide accurate reporting on news pertinent to Israel, the Middle East, the diaspora, and Jewish issues around the world—and we hope that you find it both informative and useful for intercessory prayer.