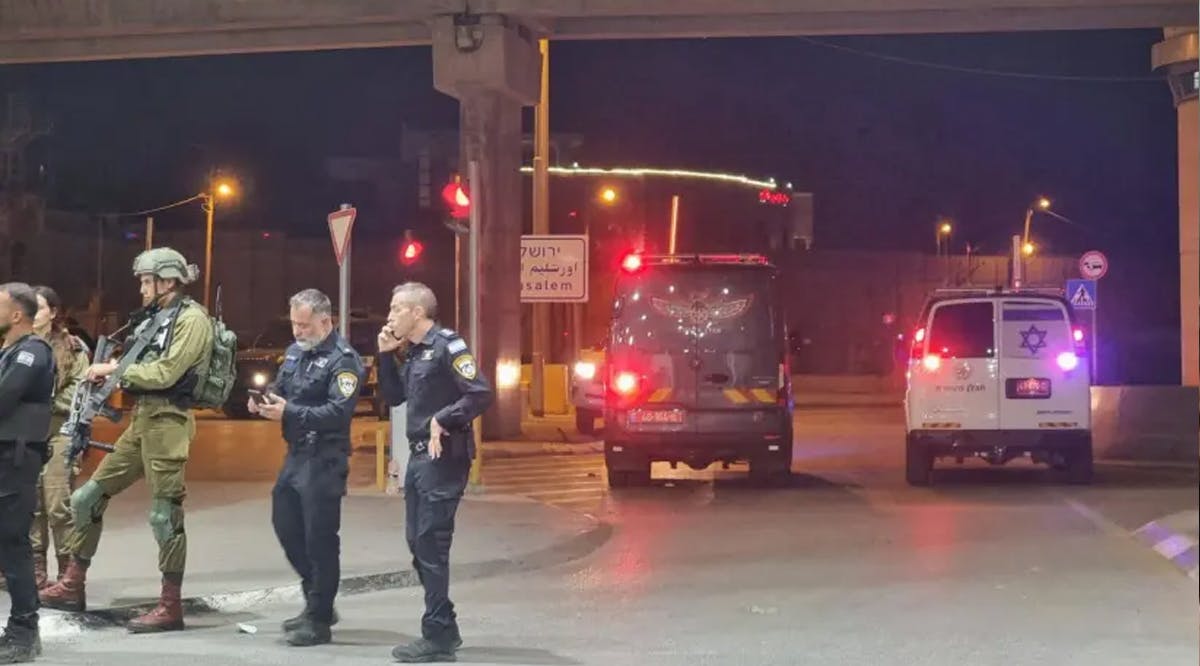 Israeli Security Guard Injured in West Bank Checkpoint Terror Shooting
A security guard and another man were lightly injured after being shot at the Kalandiya checkpoint in a terror attack near the entrance to Jerusalem early Saturday morning, June 24.
The attacker was shot dead by security forces at the scene. Israeli police forces were called onto the scene, and the two injured were evacuated by medical personnel to Hadassah Ein Kerem Hospital.
The attacker reportedly arrived at the checkpoint on foot from the West Bank carrying an M-16 rifle and then fired at security forces in the area. Police confiscated the rifle used in the shooting.
The al-Aqsa Martyrs Brigades took responsibility for the incident, according to Israeli media.
"Tonight at 02:42 a report was received at MDA's 101 emergency center in the Jerusalem area, about a shooting at the Kalandiya checkpoint," MDA spokesman Zachi Heller said.
"MDA medics provided medical treatment and evacuated two young men aged 22 and 24 to Hadassah Ein Kerem Hospital in good condition. The terrorist was killed." (JPost / VFI News)
"God, we pray for the quick recovery of the Israeli men that were attacked on Saturday. We ask that terror will no longer be present in Israel and that terrorists will receive the most severe punishments for their crimes."