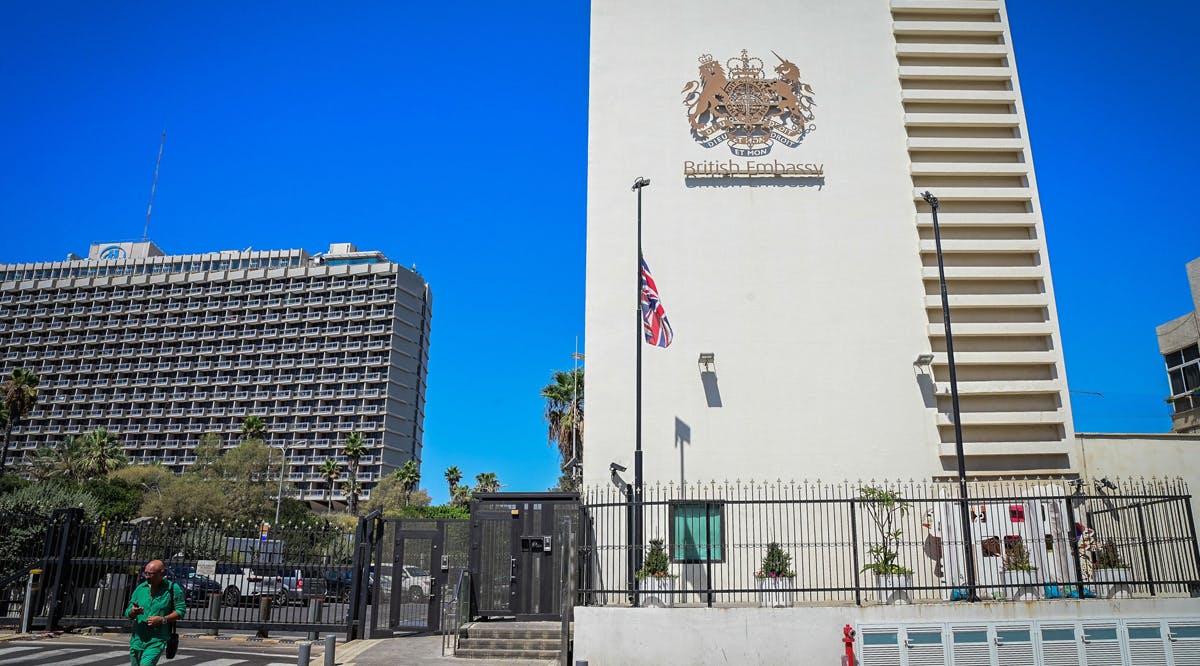 UK Backs Away from Possible Jerusalem Embassy Move Floated by ex-PM Truss
The British government said Thursday, November 3, that it would not relocate its embassy from Tel Aviv to Jerusalem, backing away after a pledge made by former prime minister Liz Truss to weigh the matter, shortly before she left office last month.
"There are no plans to move the British embassy in Israel from Tel Aviv," a spokeswoman for Prime Minister Rishi Sunak told reporters.
A similar comment was reported a day earlier by an Arab outlet, drawing a response by Palestinian envoy to Britain Husam Zomlot thanking "the UK government, opposition parties, faith leaders, activists and members of the public whose efforts have helped keep the UK in line with international law on the matter."
"The question about the location of the UK's embassy should never have been asked in the first place," he asserted.
Truss had personally told Israel's Prime Minister Yair Lapid on the sidelines of the UN General Assembly in September that she was looking at transferring the embassy to Tel Aviv. Her plans drew broad criticism with ambassadors to London from every Arab country reportedly penning a letter urging her not to go ahead with the idea. (TOI / VFI News)