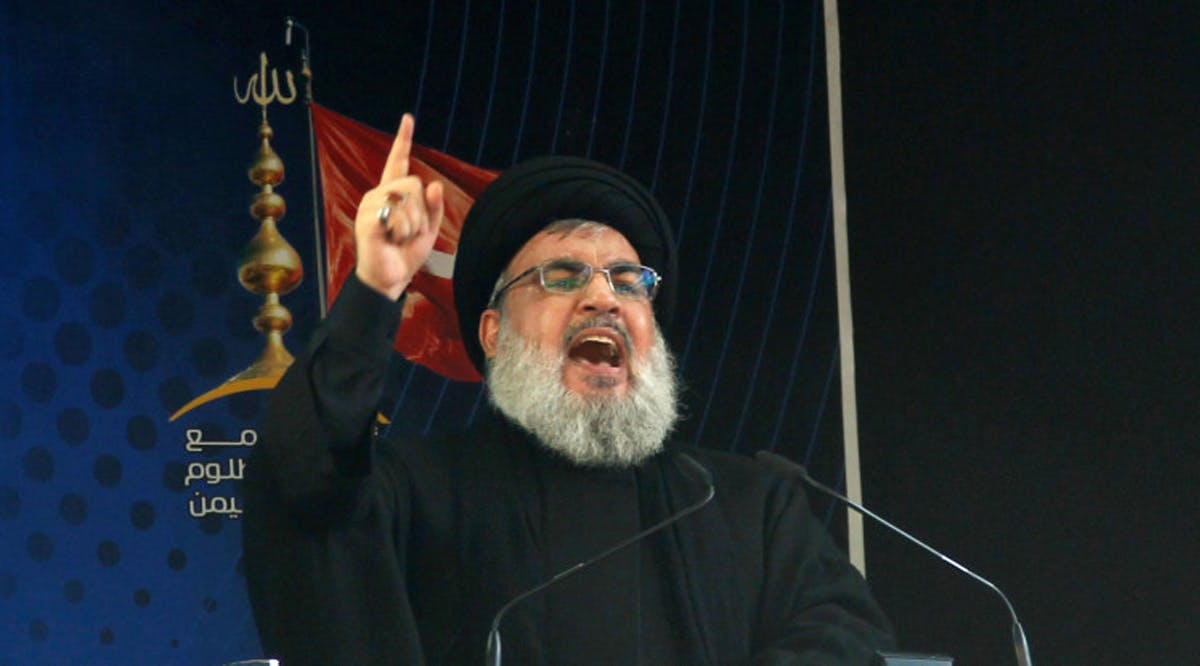 Nasrallah Warns Hezbollah Will Respond If Tents Are Attacked
Hezbollah Secretary-General Hassan Nasrallah warned that Hezbollah operatives had been given directives to respond to any attack on the tents the movement set up in Israeli territory over a month ago, during a speech on Wednesday, July 12, marking the anniversary of the start of the 2006 Second Lebanon War.
Last month, it was revealed to the public that Hezbollah had set up two tents in Israeli territory in the Shebaa Farms area, with armed operatives present in the tents. The comments were the first made by the Hezbollah leader concerning the tents since they were erected.
During his speech on Wednesday, Nasrallah stressed that Israel "would not dare" to act against the tents, as Hezbollah would respond to any such action.
"Starting from last year, the enemy raised a fence to annex the northern part of the town of Ghajar, which is Lebanese territory with international recognition, and what happened recently is that it finished building the barrier and turned it into a tourist area amid silence from the United Nations," he said.
Referring to Ghajar, Nasrallah warned that Hezbollah "could not remain silent" and accused Israel of "occupying" the village. "The land of Ghajar, the Sheeba Farms, and the Kfarchouba hills will not be left to the Israelis," stressed Nasrallah. "Work must be done to liberate it, and the effort will be shared between the state and the resistance." (JPost / VFI News)
"The righteousness of the blameless makes their paths straight, but the wicked are brought down by their own wickedness." - Proverbs 11:5