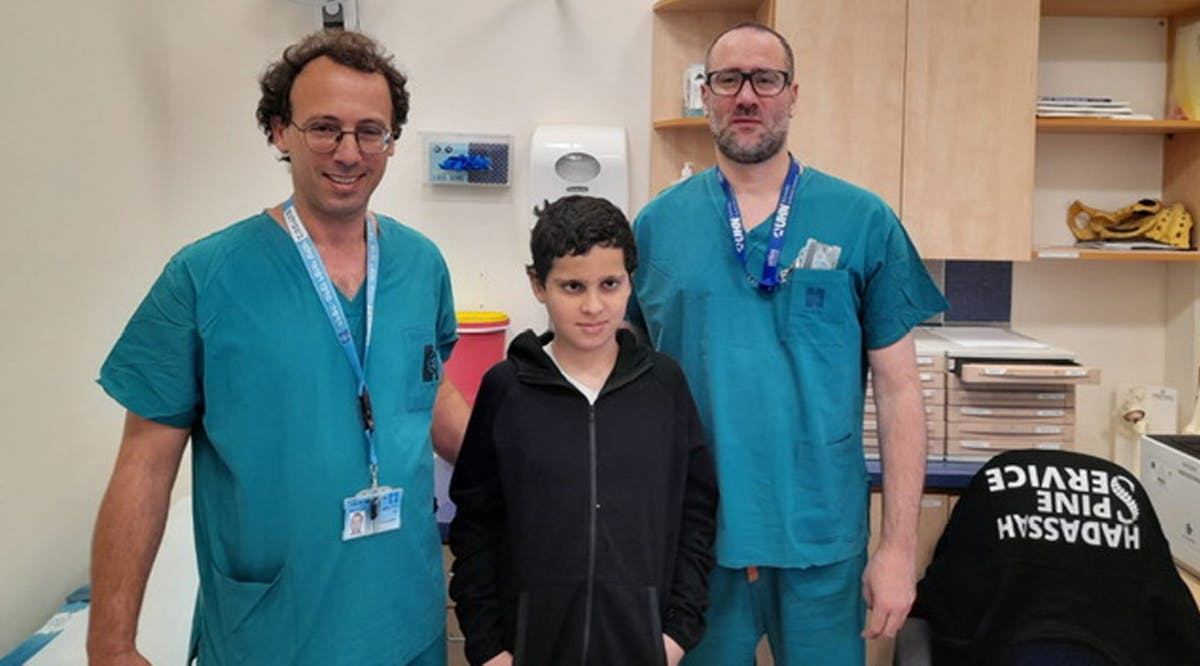 Palestinian Boy's 'Decapitated' Head Reattached by Israeli Surgeons Using Amazing Rare Procedure
Israeli surgeons saved a 12-year-old Palestinian boy last month, successfully reattaching his head to his neck in a high-tech advanced procedure after it had been internally decapitated.
The boy, Suleiman Hassan, was airlifted from Judea and Samaria to Hadassah Medical Center in Ein Kerem after he reportedly got hit by a car while riding his bike.
"Due to the serious injury, the head [was] almost completely detached from the base of the neck," said Dr. Ohad Einav, a specialist with Hadassah Orthopedic Department, according to Jewish media. Einav performed the surgery alongside Dr. Ziv Asa in early June.
"We fought for the boy's life, a large operating room team, including operating room nurses and anesthesiologists, followed by the intensive care and surgical department team."
Hassan has since been discharged from the hospital but will remain under observation by hospital staff, Einav said. "The fact that such a child has no neurological deficits or sensory or motor dysfunction and that he is functioning normally and walking without an aid after such a long process is no small thing," Einav explained, marveling at the boy's miraculous recovery.
"This is not a common surgery at all, and especially not on children and teens. A surgeon needs knowledge and experience to do this," Einav said, crediting his training in Toronto for preparing him to operate on Hassan. (FC / VFI News)
"Lord my God, I called to You for help, and You healed me. You, Lord, brought me up from the realm of the dead; You spared me from going down to the pit." - Psalm 30:2-3
The suggestions, opinions, and scripture references made by VFI News writers and editors are based on the best information received.

Want to see more from VFI? Follow us on Facebook: https://www.facebook.com/visionforisrael and hit "like" if you like us!