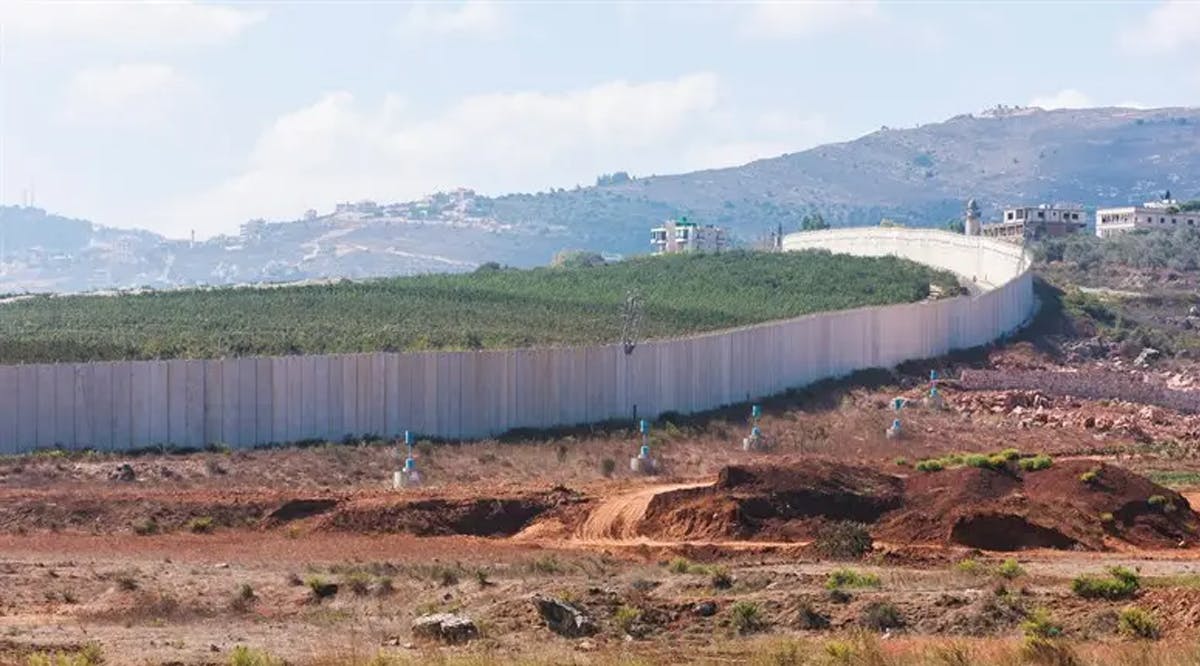 Senior IDF Source: 'War with Hezbollah Is a Matter of Time'
The Hezbollah terror group has recently raised the frequency of its provocations on Israel's northern border - and one senior IDF source is warning that war with Hezbollah is only a matter of time.
On Wednesday, July 12, a disturbing incident took place on Israel's northern border with Lebanon near Metulla, as a group of individuals approached the security fence, hurling rocks and igniting a fire in close proximity. Soldiers of the Israel Defense Forces were forced to fire warning shots to disperse the rioters.
Furthermore, a missile fired two weeks ago near Ghajar only barely missed a military vehicle, and a different result would have completely changed the situation in northern Israel.
These incidents follow Hezbollah's illegal establishment of several tents within the Mount Dov area. The group has also coerced the Lebanese government into asserting additional claims on Israel, demanding the removal of a fence securing the village of Ghajar.
"No one knows when it will happen, but war is a matter of time," a senior commander in northern Israel told an Israeli news outlet. "We are on high alert. If in the past, there were infiltrations of mostly labor-seekers, today there are provocations on the border fence."
The outlet added that outwardly, the IDF is not being dragged into Hezbollah's provocations, but under the surface, the situation is completely different and fully concealed. Even Hezbollah does not publicize Israel's responses - just like it waited a year before publicizing the new fence at Ghajar. (INN / VFI News)
"God, we ask that the conflict at our border be resolved quickly and that terrorist organizations will not attempt any provocations against Israel onwards. We pray that our leaders will make the right decisions so as to protect Israeli citizens from terror and reinforce our sovereignty throughout our region."
The articles included in this publication do not necessarily reflect the views or opinions of Vision for Israel. We try to provide accurate reporting on news pertinent to Israel, the Middle East, the diaspora, and Jewish issues around the world—and we hope that you find it both informative and useful for intercessory prayer.