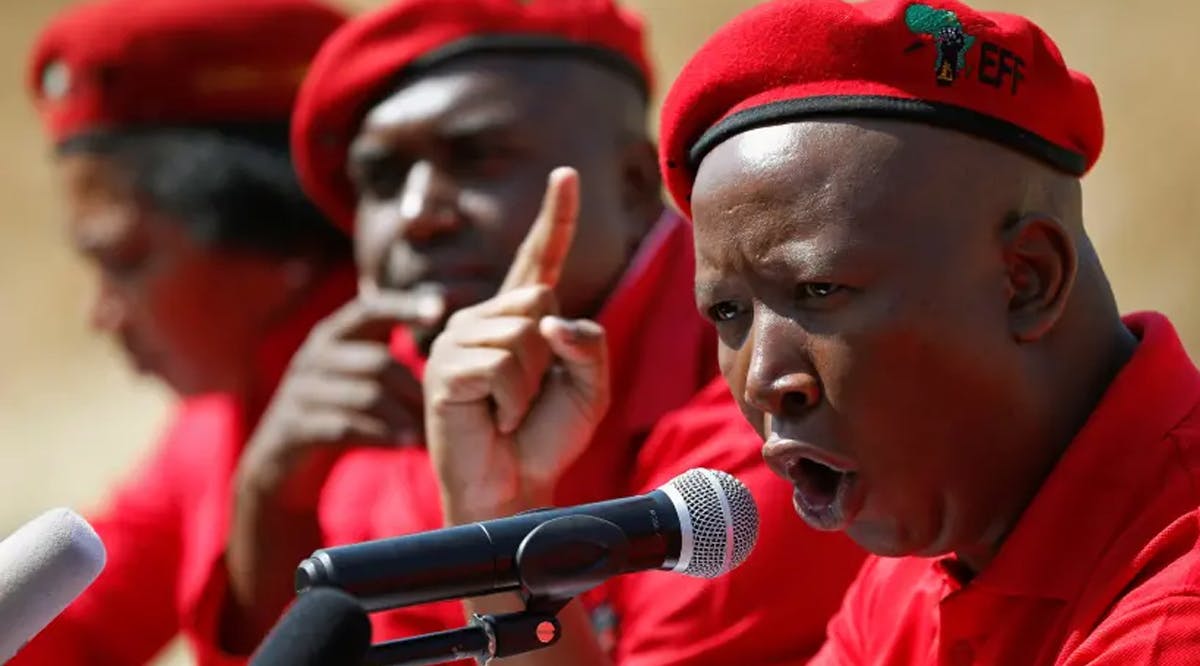 South Africa's EFF Says Israel is an 'Evil State that Must Be Destroyed'
Israel is an "evil state which must be destroyed as a matter of urgency," South Africa's party Economic Freedom Fighters (EFF) said in a statement released after the violent clashes during the funeral of Palestinian journalist Shireen Abu Akleh last week.
The EFF, the third-largest party in the South African parliament, is a pan-Africanist faction that "draws inspiration from the broad Marxist–Leninist tradition," according to its constitution. The party and its leader, Julius Malema, have been criticized for encouraging racist sentiments and were twice convicted of hate speech.
In the statement, the EFF said it condemns the "sadistic, cruel and genocidal Israeli apartheid state" for Israel's Police actions taken against Palestinian rioters at the funeral of the Al Jazeera reporter.
According to them, Israel is a "sick, fascist and inhumane regime whose actions eclipse those of an apartheid state."
The EFF also called on the South African government and President Cyril Ramaphosa to expel the Israeli ambassador from the country, saying the world's patience has led "Zionist maniacs to believe they are untouchable."
The EFF publicly supports Russia's invasion of Ukraine, saying in a statement released this week that it "commends Russia's anti-imperialist program against the NATO war alliance." (JPost / VFI News)
There are six things that the Lord hates, seven that are an abomination to him: haughty eyes, a lying tongue, and hands that shed innocent blood, a heart that devises wicked plans, feet that make haste to run to evil, a false witness who breathes out lies, and one who sows discord among brothers. - Proverbs 6:16-19