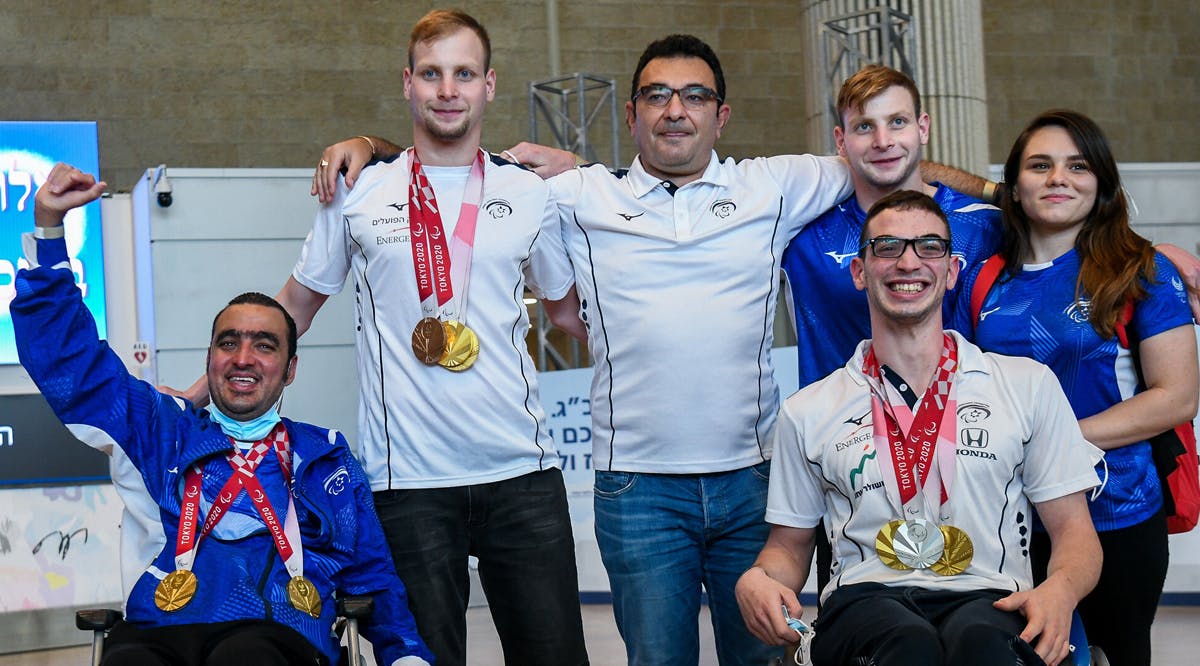 Israel Celebrates Trove of 9 Paralympic Medals as Tokyo Games Come to a Close
As the Tokyo Paralympics draw to a close, Israel is bringing home an impressive 9 medals, 6 of them gold, triple its medal haul from the Rio Paralympics in 2016, and the most gold medals it's won since the 1988 Games.
After 12 days of competitions, the Paralympics came to an end on Sunday, September 5, with a colorful, circus-like closing ceremony. But none of the Israeli delegation stuck around to take part in the ceremony, opting instead to return home before the start of Rosh Hashanah, which began Monday evening, September 6.
Israel, which sent 33 athletes to compete across 11 sports, won 9 medals at the Games, its highest total since 2004 in Athens when it took home 13 medals. Six of Israel's medals this year were gold, which is the highest figure since the 1988 Paralympic Games in Seoul.
All but one of Israel's Tokyo Paralympic medals came in swimming, where three Israeli swimmers — Mark Malyar, Ami Dadaon, and Iyad Shalabi — dominated the waters and the podium, each shattering world records along the way. The trio landed at Ben Gurion Airport on Sunday afternoon, where they were greeted by cheers, balloons, posters, and plenty of singing and dancing. (TOI/ VFI News)
"A man's gift makes room for him and brings him before the great." - Proverbs 18:16
The suggestions, opinions, and scripture references made by VFI News writers and editors are based on the best information received.

Want to see more from VFI? Follow us on Facebook! Our official Facebook name is Vision for Israel. Follow us there and please hit "like" if you like us.