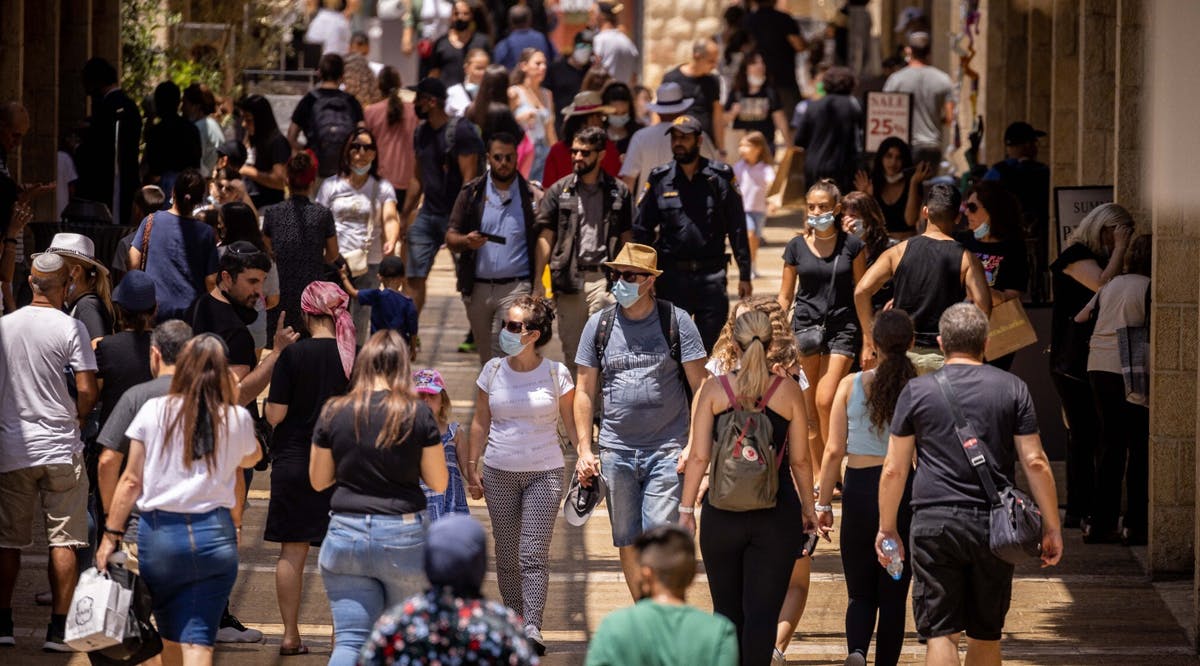 Israel's Population Rises to 9.3 Million on Rosh Hashanah Eve
On the eve of Rosh Hashanah, the Jewish new year, the Central Bureau of Statistics reported Sunday that Israel's population topped 9.3 million this year, growing by 146,000 people from the year before in a rise of 1.6 percent.
There are now 9,391,000 people living in the Jewish state, according to the CBS figures published ahead of Rosh Hashanah, which began Monday evening, September 6. The number is expected to pass 10 million by the end of 2024.
The population comprises more than 6.94 million Jews, or 74%; over 1.98 million Arabs, who account for 21%; and another 466,000 people of other ethnic groups, 5% of the population.
The figures show 172,000 babies were born and there were 48,000 deaths — including around 5,800 from the coronavirus — in the 11.5 (Gregorian calendar) months since Rosh Hashanah last year.
Life expectancy is 80.7 years for Israeli men and 84.8 years for women, the CBS said.
The ongoing coronavirus pandemic and the vast curbs on international travel have had a significant impact on immigration. 19,676 immigrants arrived in Israel during 2020, a dramatic 40.8% drop from 2019 when there were more than 33,000 new arrivals.
The first half of 2021 appeared to show something of a recovery. Between January and July, 13,000 people immigrated, a 30% increase over the same period in 2020.
The CBS numbers came as the Jewish Agency reported there were now 15.2 million Jews worldwide, an increase of 100,000 from the year before. (TOI / VFI News)
Behold, children are a heritage from the Lord, the fruit of the womb a reward. Like arrows in the hand of a warrior are the children of one's youth. Blessed is the man who fills his quiver with them! He shall not be put to shame when he speaks with his enemies in the gate. - Psalm 127:3-5
The articles included in this publication do not necessarily reflect the views or opinions of Vision for Israel. We try to provide accurate reporting on news pertinent to Israel, the Middle East, the diaspora, and Jewish issues around the world—and we hope that you find it both informative and useful for intercessory prayer.