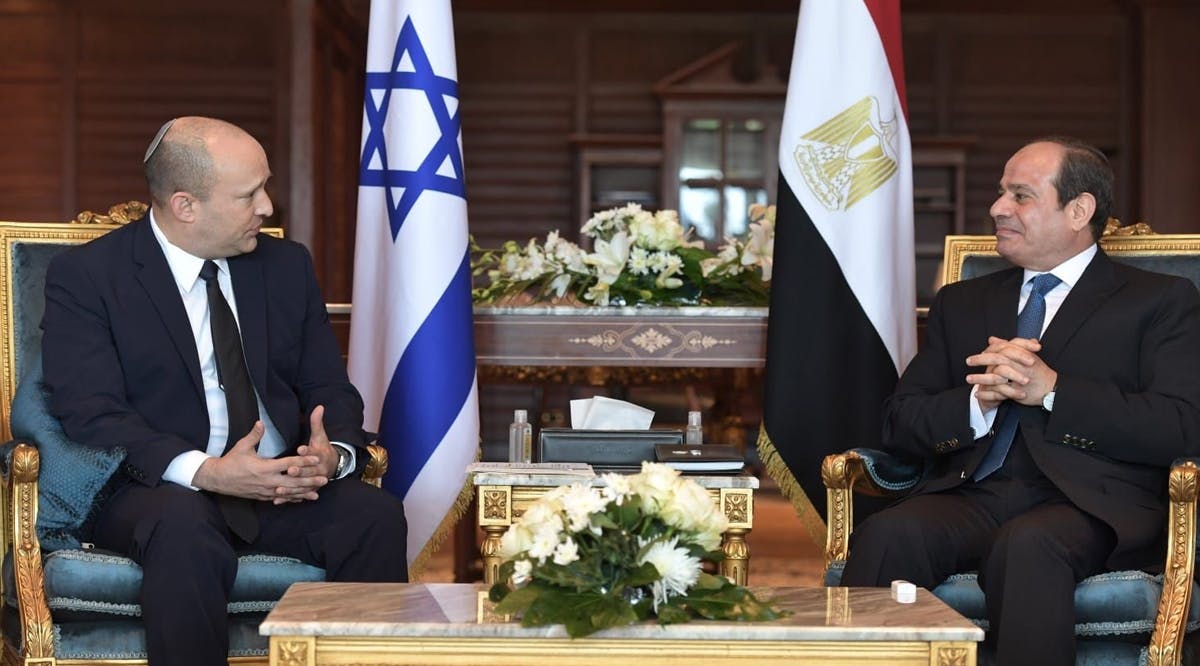 Egypt's President Hosts Israel PM Bennett for Talks, First Such Visit in Decade
Prime Minister Naftali Bennett met with Egyptian President Abdel-Fattah el-Sissi in Sharm el-Sheikh — on the southern tip of the Sinai Peninsula — on Monday, at a markedly warm summit.
The Monday, September 13, meeting marked the first public visit of an Israeli premier to Egypt in more than a decade, since former prime minister Benjamin Netanyahu met former Egyptian president Hosni Mubarak in 2011.
A spokesman for the Egyptian presidency said ahead of the talks that the two leaders were to "discuss bilateral issues related to bilateral relations, ways and efforts to revive the peace process as well as recent developments in the region and international arenas."
An El Al flight carrying the prime minister departed from Tel Aviv to Sharm el-Sheikh early Monday afternoon. Bennett was expected to return home to Israel later on Monday.
Bennett was invited to visit Egypt and meet with Sissi last month, during a meeting he held with Egyptian intelligence head Abbas Kamel in Jerusalem. The prime minister said last month that he had accepted the invitation, and would soon visit in order "to strengthen and expand relations between the countries in the region." (TOI / VFI News)
"God, we ask that you guide Israel to deeper friendships with her allies."