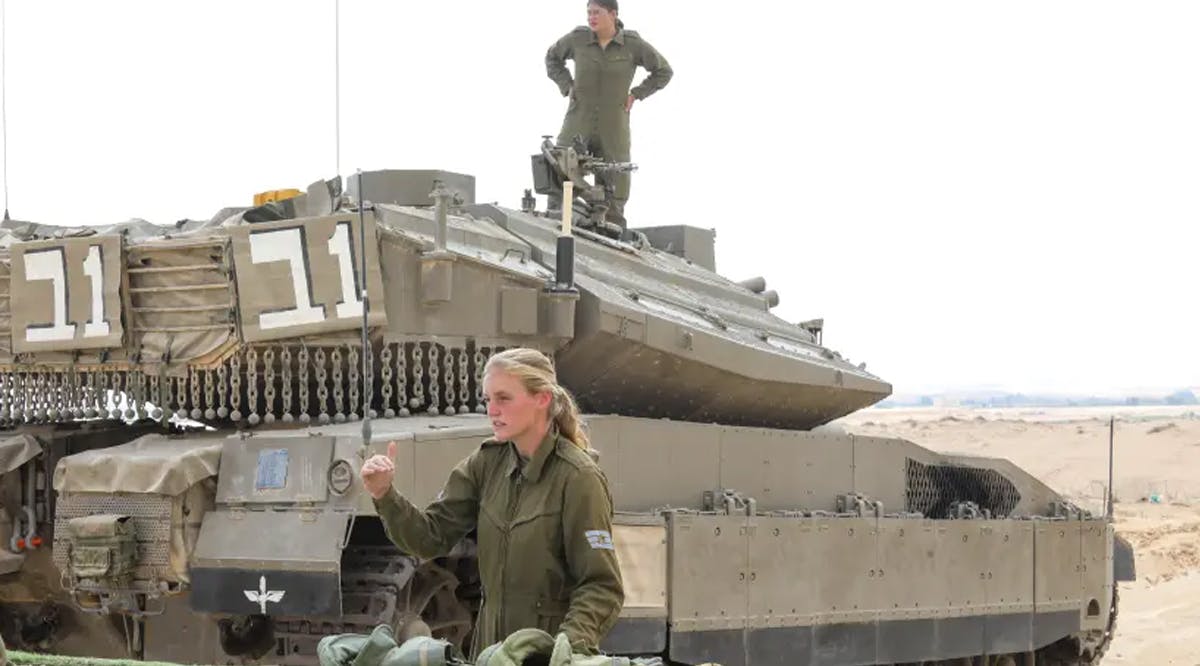 IDF to Draft Women into Border Defense Corps Tank Crews
The IDF has decided that female soldiers can serve in the Armored Corps' tank brigades along the country's borders, following a successful pilot program.
Chief of Staff Lt.-Gen. Aviv Kohavi accepted the recommendation of Ground Forces head Maj.-Gen. Tamir Yadai. "From now on, they will be permanently assigned to the position," the military said.
Kohavi said the army recently concluded a professional and in-depth process to start opening up more and more combat positions for women.
"I trust the female soldiers serving in the tank to carry out the mission of border defense professionally and with great success," he said. "They will be a significant part of the IDF's operational effort."
The decision was made based on both "professional and operational considerations in accordance with the needs of the military," the IDF said, adding that all female soldiers who completed the program met all the pre-defined criteria.
The pilot program lasted two years and included a training period as well as a year-long operational deployment along the Egyptian border, with the female soldiers serving under the command of the Paran Brigade as tank operators in the mixed-gender Caracal (Wild Cat) Battalion. The program saw three full recruitment and training cycles, with several of the women completing the program as officers. (JPost / VFI News)
"God, we thank you for gifting us with extremely competent, professional and loyal female soldiers that can protect us in times of need."