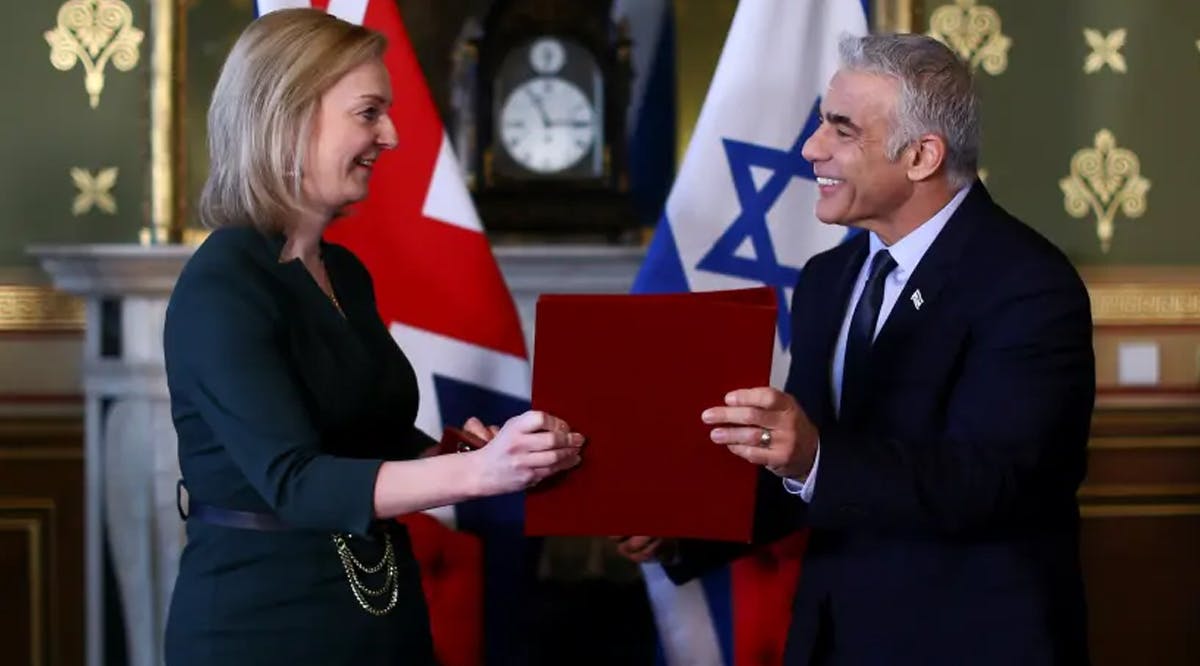 New UK PM Truss Is a True Friend of Israel, Lapid Says
The United Kingdom's new Prime Minister Liz Truss is a friend of Israel, Prime Minister Yair Lapid said after her victory was announced on Monday, September 5.
"I congratulate my new friend, a true friend of Israel Liz Truss, who was elected prime minister of Great Britain," Lapid said.
The UK and Israel are united by a shared "commitment to freedom and a joint vision for a better future," the prime minister said. "I expect to continue working together for our countries and for our security."
Lapid and Truss have built a good working relationship since they overlapped as their countries' foreign ministers, signing a strategic plan involving cybersecurity and other technological cooperation, as well as trade and defense.
While the UK's policy is to support negotiations with Iran toward a nuclear deal, sources close to Lapid have said that Truss, as foreign secretary, has shown an understanding of the threat that Tehran poses to the Jewish state and is closer to Israel's view on Iran's prevarications in the talks. (JPost / VFI News)
"God, we thank you that you help people in critical positions all over the world understand, validate and defend Israel's stance on national security"