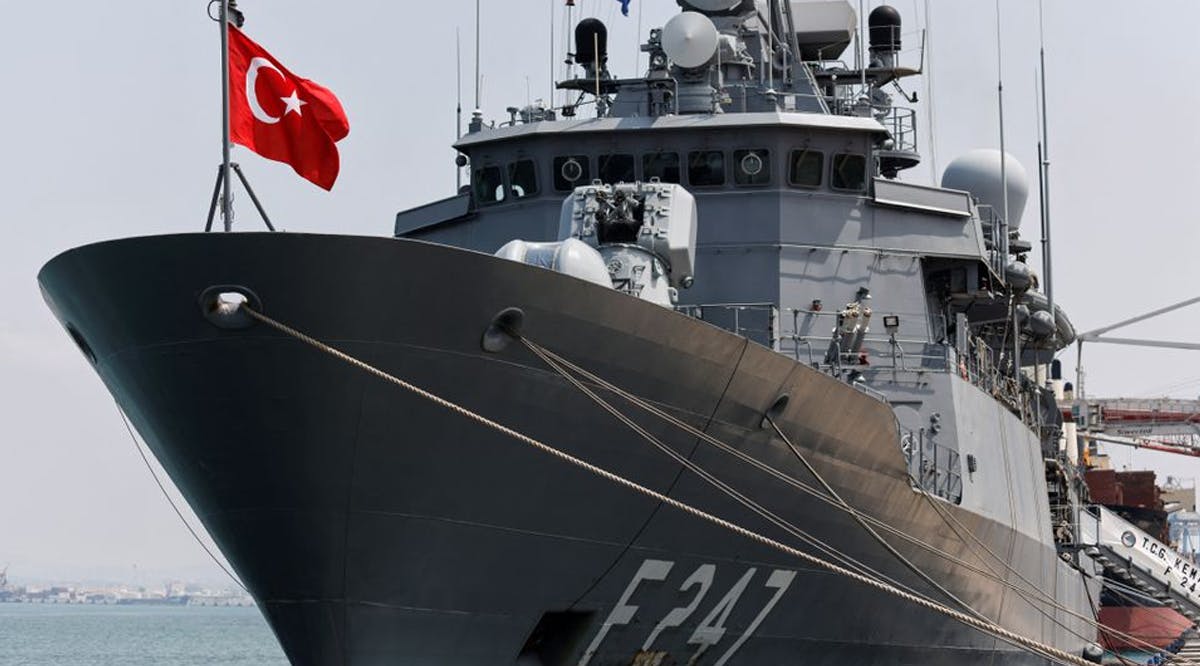 Turkish Warship Docks in Haifa for First Time in Over a Decade
A Turkish warship anchored in Haifa Port on Saturday, September 3, for the first time in more than a decade, as part of a NATO patrol in the region.
The TCG Kemalreis (F-247), a Barbaros-class frigate, docked in the northern port along with the USS Forrest Sherman, an American guided-missile destroyer. "The docking is part of Israel's cooperation with and support of NATO," the IDF said.
The Kemalreis, one of the most advanced ships in the Turkish Navy, is the first warship to dock in Israel since 2010, after Ankara broke off relations with the Jewish state following the Mavi Marmara incident, causing an unprecedented diplomatic crisis between the then-allies.
Ankara and Jerusalem for years had close ties in the defense industry, including in security cooperation, intelligence sharing, and military training. The relationship began in the 1960s and peaked in the 1990s with the 1994 Defense Cooperation Agreement and the 1996 Military Training Cooperation Agreement. (JPost/VFI News)
A friend loves at all times, and a brother is born for a time of adversity. - Proverbs 17:17