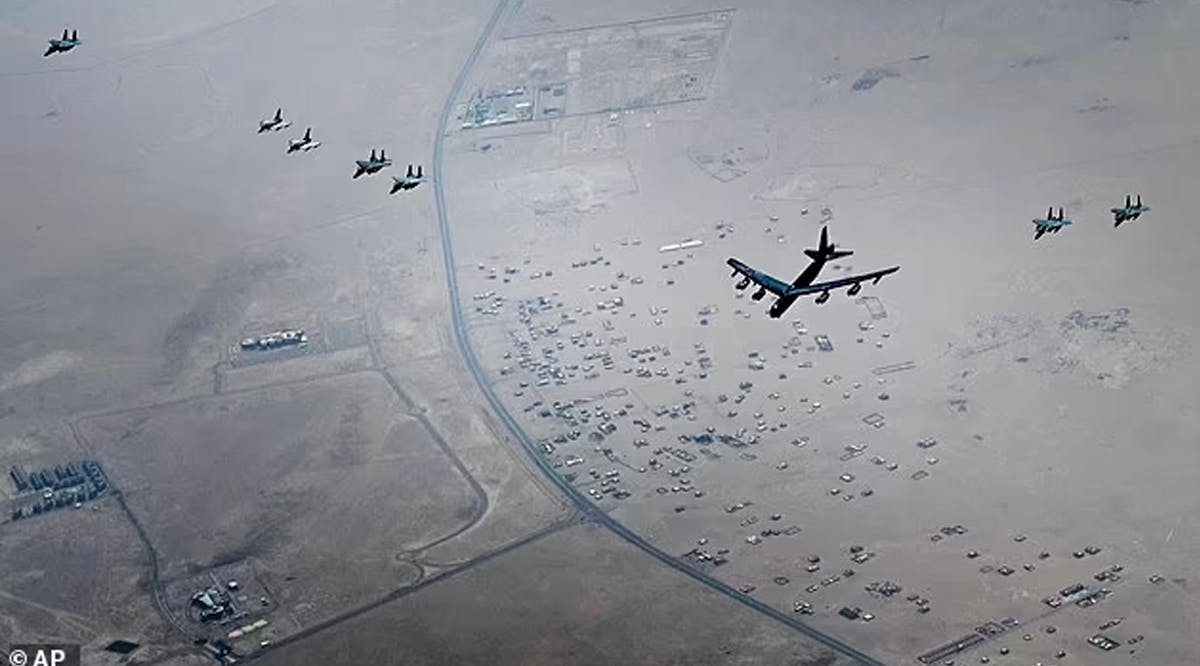 US Flies Two Nuclear-capable B-52 Bombers Over the Middle East in Show of Force, as Tensions with Iran Reach Fever Pitch
The United States military flew a pair of nuclear-capable B-52 long-distance bombers over the Middle East in a show of force, as tensions in the region remain high between Washington and Tehran.
The bombers took off from the Royal Air Force base at Fairford in England and flew over the eastern Mediterranean, the Arabian Peninsula, and the Red Sea on Sunday, September 4, in training missions together with Kuwaiti and Saudi warplanes, before departing the region.
Lt Gen Alexus Grynkewich, the top US air force officer in the Middle East, said in a statement: 'Threats to the US and our partners will not go unanswered. Missions like this... showcase our ability to combine forces to deter and, if necessary, defeat our adversaries.'
It comes as US and Iranian negotiators have been attempting to revive the 2015 nuclear deal. But the tensions between the countries have reached a fever pitch after Washington said that Iran's latest negotiating position was 'not constructive'.
Although the US military's Central Command did not mention Iran in its statement, Washington has frequently dispatched B-52 bombers to the region as hostilities simmered between the US and Iran. The last such flyover was in June. (DM / VFI News)
"God, we thank you that you give us allies that strive to protect us and our rights, in sight of imminent danger."