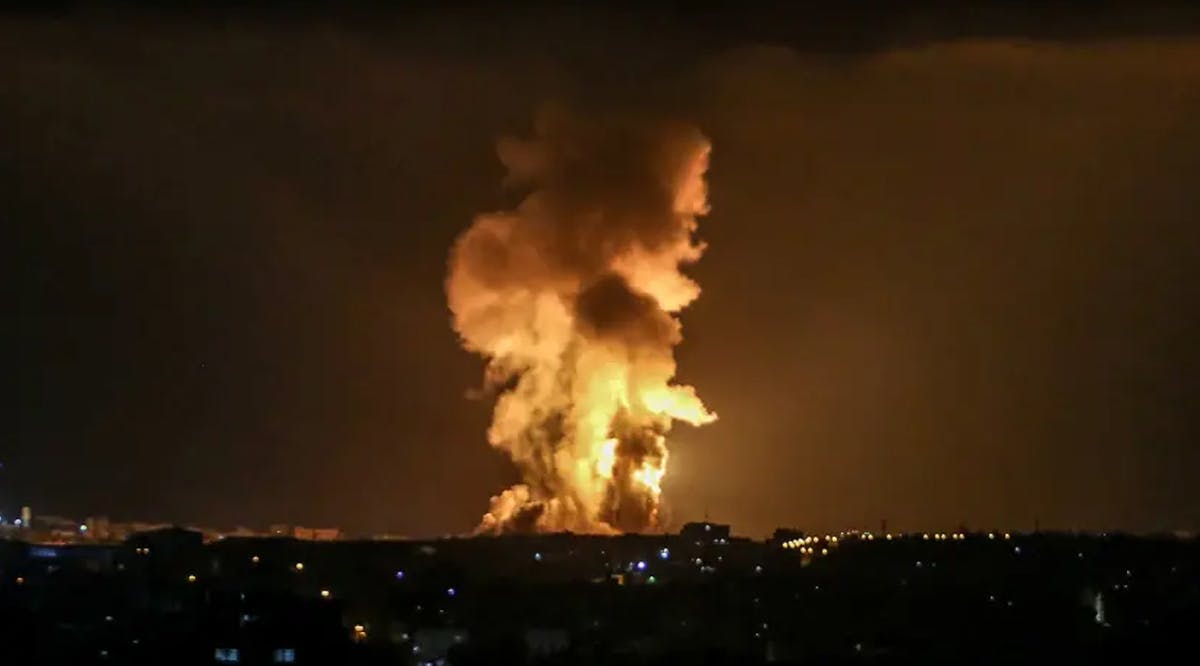 Israel Bombs Hamas Sites in Retaliatory Gaza Strikes; Rocket Sirens Sound in Sderot
Israeli Air Force warplanes carried out sorties in the Gaza Strip early Thursday, February 2, in response to the rocket attack on southern Israel hours earlier, as a new round of rocket alarms sounded in Sderot and nearby towns, the military said.
The Israel Defense Forces said its jets bombed a site where the Hamas terror group stores chemicals used to make missiles. It also struck a facility where the group manufactures weaponry, the army said.
A Palestinian news outlet reported that Israel bombed "resistance sites" in central Gaza. Footage published by Palestinian media showed fireballs exploding amid the densely populated coastal enclave.
Israel considers Hamas, which rules the Strip, responsible for any attack emanating from the enclave, regardless of whether the group was behind it.
"The strike deals a serious blow to Hamas's ability to fortify and arm itself," the IDF said in a statement.
"The Air Force destroyed Hamas weapons production and storage sites tonight. Any [rocket] fire at the State of Israel or any attempt to harm the lives of the residents of the south will be met with the strength of the IDF," Defense Minister Yoav Gallant said on Twitter on Thursday morning. (TOI / VFI News)
"But the wicked will be cut off from the land, and the unfaithful will be torn from it." - Proverbs 2:22
The suggestions, opinions, and scripture references made by VFI News writers and editors are based on the best information received.

Want to see more from VFI? Follow us on Facebook! Our official Facebook name is Vision for Israel. Follow us there and please hit "like" if you like us.