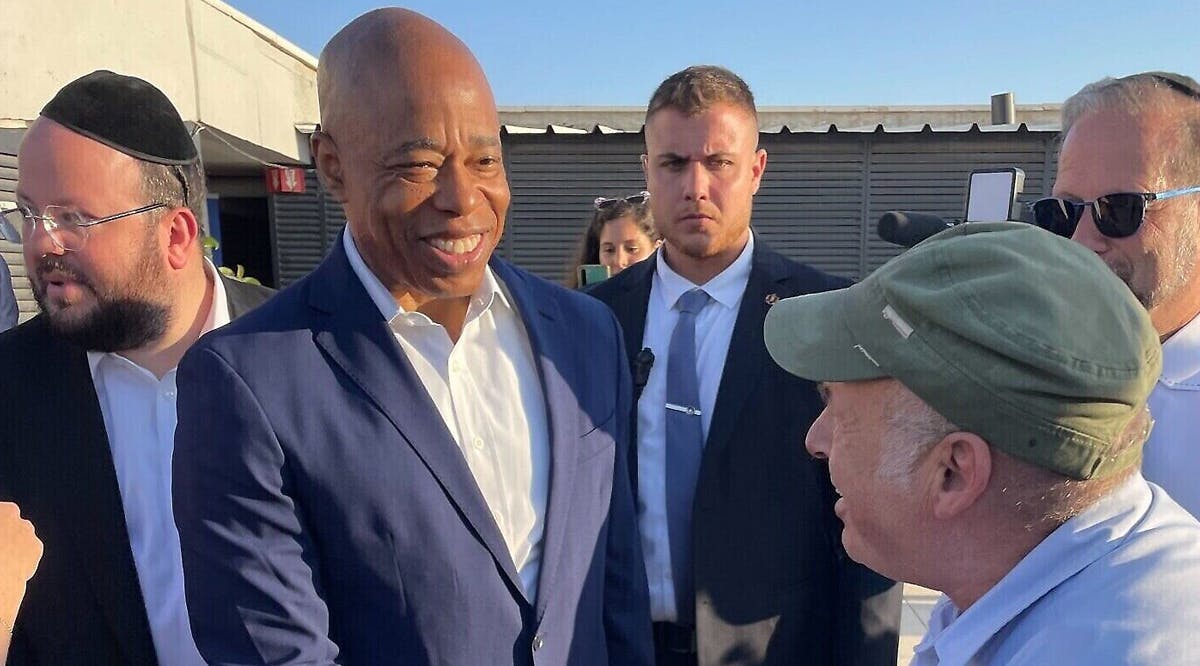 NYC's Mayor Adams in Jerusalem: it's Time to Put Faith into Action to Combat Hate
New York City Mayor Eric Adams kicked off a three-day trip to Israel on Monday, August 21, meeting with interfaith leaders in Jerusalem to discuss antisemitism and tolerance.
The mayor, a self-professed man of faith, told Jewish, Muslim, Christian and Druze representatives welcoming him to the city that rising global tensions demand that people convert their religious principles into actions.
"We are now at a moment that I believe we have to transcend our desire and our faith to move from being worshipers to practitioners," he said. "What we learn in our churches, synagogues and mosques cannot remain in the sterilized environment of our places of faith," the mayor continued.
New York boasts the world's largest Jewish metropolitan population, and Adams' visit comes as antisemitic violence continues to persist in New York City, which tallied 100 anti-Jewish hate crimes in the first half of 2023.
The mayor, a former police captain who has championed increased public safety, is considered to have good relations with several of the city's Jewish communities.
Human rights champion and former Israeli minister Natan Sharansky also stressed the centrality of coexistence to Jerusalem's inner workings, while progressive Jewish educational leader Rabbi Avital Hochstein pushed for religious pluralism. (TOI / VFI News)
"How good and pleasant it is when God's people live together in unity!" - Psalm 133:1