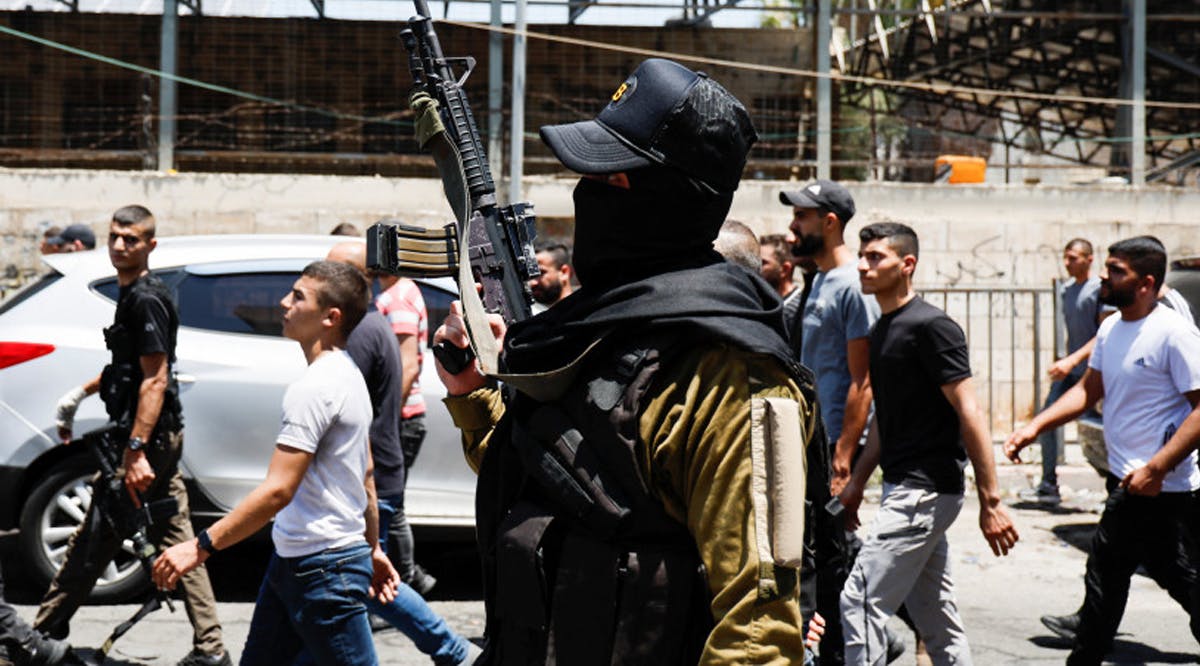 Israel Arrests Hamas Top Terrorists After IDF Enters Jenin Refugee Camp
Gunshots were heard as Israeli forces were operating inside the Jenin refugee camp, the IDF said on Monday morning, September 4, with Israeli reports saying clashes erupted between the forces and armed Palestinians.
Three Palestinians affiliated with Hamas were arrested, identified by security forces as Abdallah Hassan Muhammad Zubah, Vered Asherif, and Mutazben Jaitza.
During the arrests, multiple Palestinians tried to flee the building and were hit by IDF fire, with no IDF confirmation about the condition of those who were hit. IDF forces were also attacked by gunfire and stone-throwing and returned fire.
All three Hamas terrorists had been involved in a variety of terror attacks and operations. Security forces confiscated various Palestinian weapons and turned over the three Hamas terrorists for interrogation by the Shin Bet.
The operation was not planned far in advance. It did not take place during the overnight hours as most raids do, because the specific intelligence leading to the operation only came forward shortly before the operation.
Earlier on Monday, the IDF said that Israeli forces arrested 16 Palestinian terror suspects in an overnight raid of cities and villages in Judea and Samaria. Two suspected of being involved in an attack were arrested in the village of Abu Dis. In addition, IDF, Shin Bet, and Border Police personnel confiscated stolen military equipment, including ammunition and M-16 rifle parts, in searches conducted in several villages. (JPost /VFI News)
"God, we thank You for equipping our defense forces and enabling them to act preventatively regarding terrorist attacks. We are extremely grateful that they apprehended terrorists in high positions that would potentially orchestrate more attacks against Israeli citizens. We hope that this will serve as an inhibitor so that these organizations think twice before attempting to harm Israel."