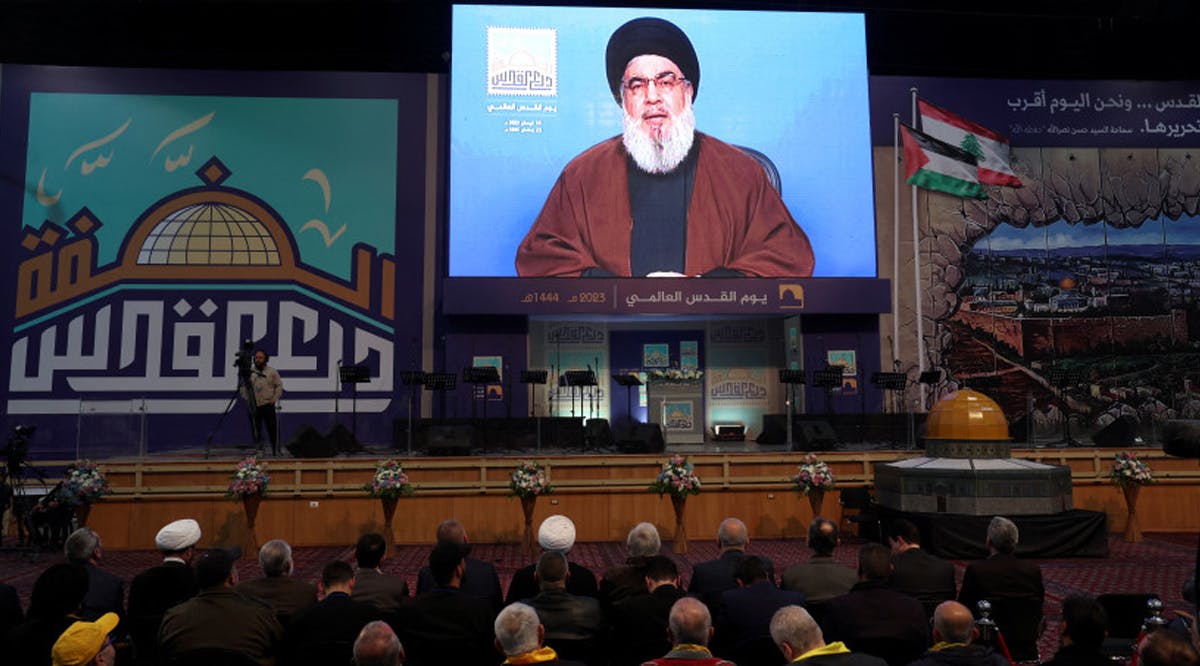 Nasrallah Meets Hamas, PIJ to Unite Terror Front Against Israel
Hezbollah head Hassan Nasrallah met with the secretary-general of the Palestinian Islamic Jihad Ziyad al-Nakhalah and the deputy head of the Political Bureau of Hamas, Saleh Al-Arouri, reports in Lebanon said on Saturday, September 2. The meeting brings together key terror leaders who are all backed by Iran.
Reports in pro-Iran media noted that the groups discussed the "firm position" of the "forces of the resistance axis in confronting the Zionist enemy."
Iran currently is pursuing a policy of "uniting" various fronts against Israel to fight in multiple arenas, meaning it wants to create provocations in Lebanon and also move weapons through Syria and enflame Judea and Samaria.
The reports from Lebanon said that the meeting included discussions of "political developments especially in Palestine, with a joint assessment of the situation in Judea and Samaria and the escalation of resistance movement there and the recent Israeli threats."
Meanwhile, a violent disturbance, with the participation of more than a hundred Palestinian Arab rioters, erupted on Friday along the area of the border fence in the Gaza Strip. The rioters threw explosive devices at the fence and several attempts to cross the fence were detected and thwarted by IDF soldiers operating in the area. (JPost / VFI News)
"Too long have I lived among those who hate peace." - Psalm 120:6