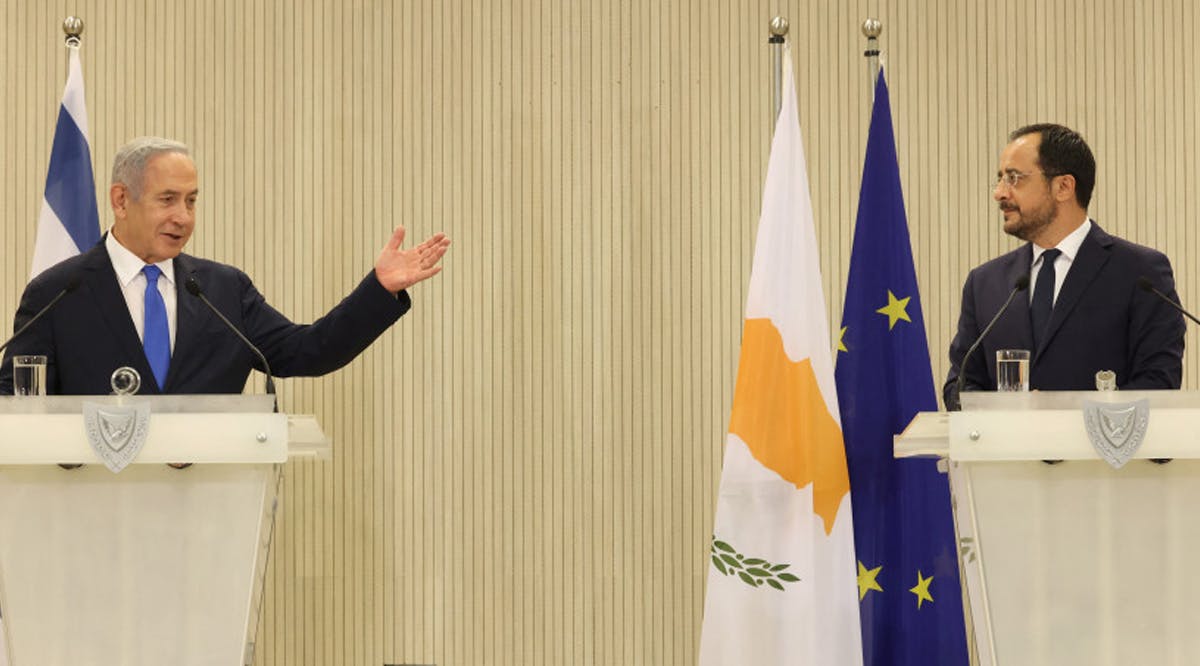 Netanyahu: Fiber Optics May Link Israel, Greece, Cyprus to Arab World
Israel could be part of regional and European solutions to fiber optics and natural gas linked to the Arab world, Prime Minister Benjamin Netanyahu said after landing in Cyprus on Sunday, September 3, for a trilateral meeting that will also include Greece.
"We have the possibility of making real the idea of an Asia-Middle East-Europe corridor, especially infrastructure" that would be the extension of the Abraham Accords, Netanyahu said during a joint press event with Cypriot President Nikos Christodoulides.
Such a plan could also involve countries with which Israel seeks to normalize ties, Netanyahu said. Those words hinted at the possibility that such a deal could also involve Saudi Arabia.
"I'm quite confident that we will have a corridor that could go through Israel, from Asia to the Arabian Peninsula to Israel to Cyprus, and from there to Europe."
"An example of the most obvious one is a fiber optic connection. That's the shortest route. It's the safest route. It's the most economic route," Netanyahu said.
In that vein, he said, his discussions in Cyprus will also include conversations "about various options for cooperation in natural gas. We've been very fortunate, both our countries, in discovering reserves of gas. And we're talking about how we could cooperate in this," he said. (JPost / VFI News)
The suggestions, opinions, and scripture references made by VFI News writers and editors are based on the best information received.

Want to see more from VFI? Follow us on Facebook: https://www.facebook.com/visionforisrael and hit "like" if you like us!