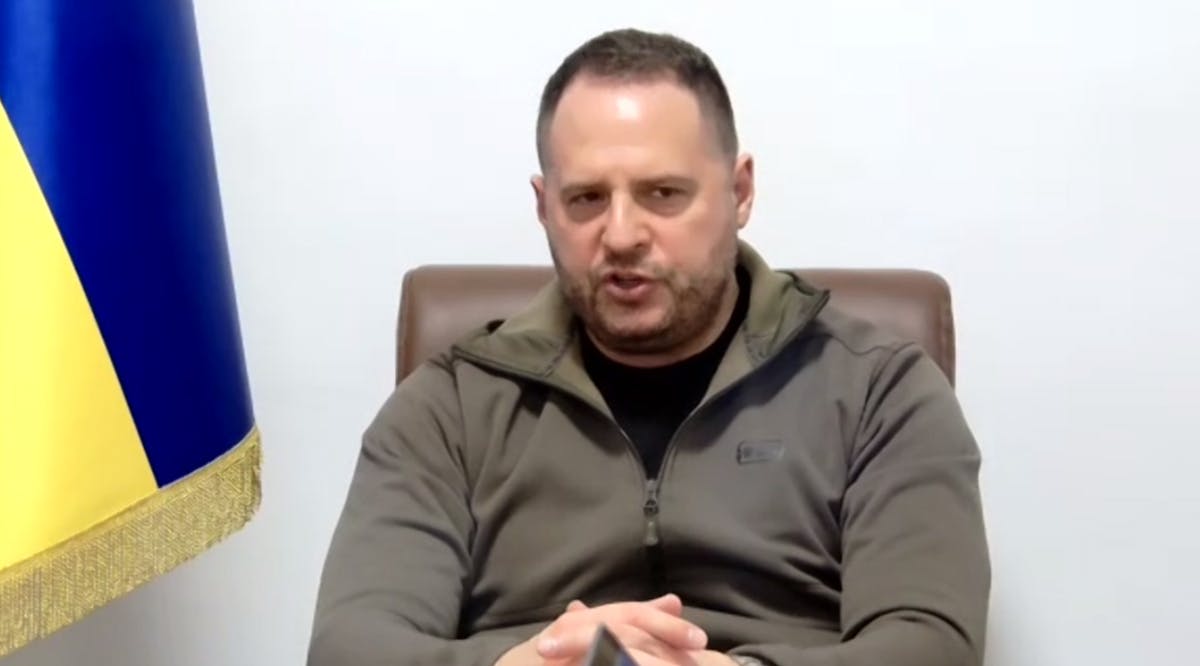 Top Zelensky Adviser Opens up about His Jewish Roots, Urges Greater Israeli Support
A senior adviser to Ukrainian President Volodymyr Zelensky spoke at length about his own Jewish heritage during a conversation Thursday, March 24, with Israeli journalists.
Andriy Yermak, Zelensky's chief of staff, conducted the hour-long briefing in Ukrainian, using an interpreter. Until, that is, he was asked about his Jewish heritage.
Yermak switched to English only for this response, speaking directly to the Israelis.
"My father is Jewish, he was born in Kyiv," said the 50-year-old, dressed in the military fleece that Ukraine's leadership has donned throughout the war with Russia.
"Some of my relatives were killed in Babyn Yar," he stressed, referring to the ravine in Kyiv in which over 33,000 Jews were slaughtered by Nazi Germany and its local allies in September 1941.
"The Jewish people know all too well the threat of being eradicated," he wrote. "Today, Ukraine is Israel."
During the conversation, Yermak also spoke about Borys Romanchenko, the 96-year-old Holocaust survivor killed by a Russian airstrike in Kharkiv. "He managed to survive in this hell of Nazi concentration camps, and then died at 96 from a Russian bomb. This is a surreal reality. This has no justification."
Yermak added that his family maintains contact with Jewish relatives in Israel, the US, and Belgium.
Zelensky, Yermak's boss, is also Jewish and lost his great-grandparents in the Holocaust.
Throughout the briefing, Yermak sought to draw parallels between Ukraine and Israel, arguing that the kinship should make Jerusalem more firmly pro-Ukrainian.
Zelensky's senior aide described the period before the Russian invasion as one of marked tolerance between ethnicities and religions.
Though the circumstances are now far grimmer, that unity has persisted, Yermak maintained. "It doesn't matter — Ukrainian Jews, Ukrainian Russians, original Ukrainians, other nations — everybody is together. Everybody is united around the president. Everyone is fighting every day."
"[Ukraine] is a great nation in the center of Europe, and this is a great nation which wanted to be free, to be independent," he continued. "And I'm sure that our history will be so great, as great as the history of Israel, and the relations between our countries, the relations between our people, will be stronger, and we can always say that we are real friends." (TOI / VFI News)
Greater love has no one than this, that someone lay down his life for his friends. - John 15:13