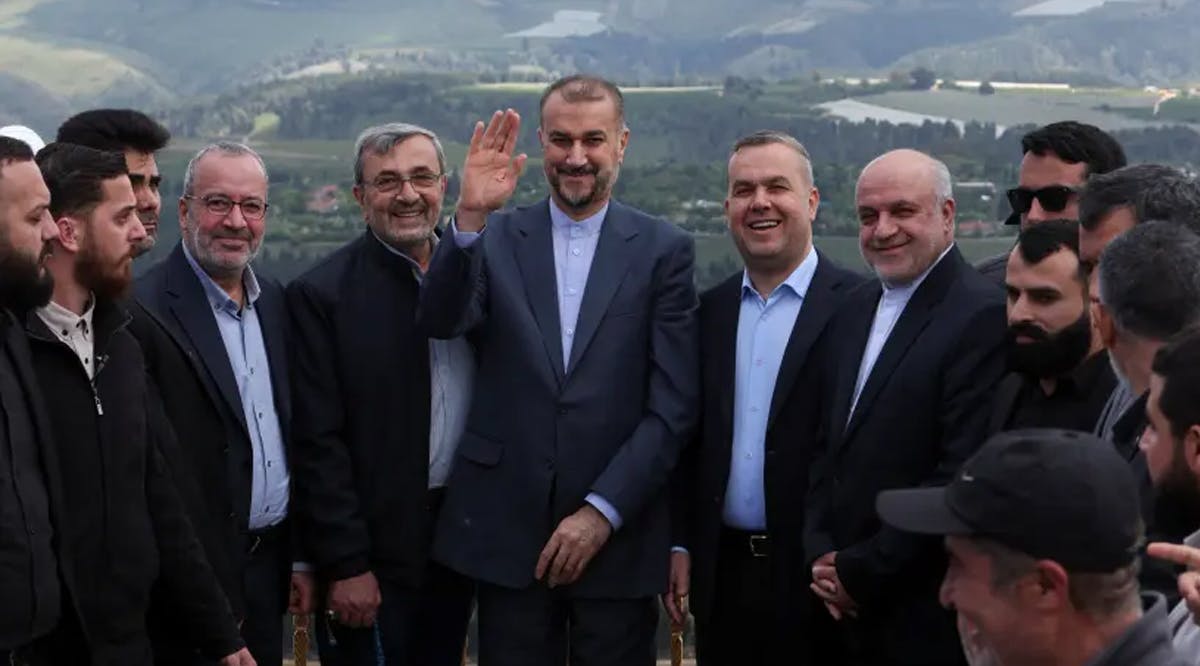 Iran's Foreign Minister: The Zionist Collapse Is Near
Iranian Foreign Minister Hossein Amir-Abdollahian on Friday, April 28, visited Lebanon and met with Hezbollah leader Hassan Nasrallah.
"I received accurate situation assessments from Nasrallah and confirmation that the Lebanese and Palestinian resistance groups are in the best condition they have ever been," Amir-Abdollahian said at the end of their meeting, as quoted by Israeli media.
The Iranian minister also visited the Lebanese village of Maroun al-Ras, which is located near Lebanon's border with Israel. "All positive developments in the region will lead to the collapse of the Zionist entity," he said in a speech given close to the border.
"The Zionists only understand power. We support the resistance and the fight against the Zionist enemy. Iran will stay with Lebanon even in difficult times," added Amir-Abdollahian.
The visit is the second time in three months that the Iranian Foreign Minister has visited Lebanon. (INN / VFI News)
"God, we pray that no malevolent plans against Israel will flourish. We trust that any and all entities, nations, and organizations that plot to harm the Israeli people will fail and receive justice for any terrorist acts they have already committed."