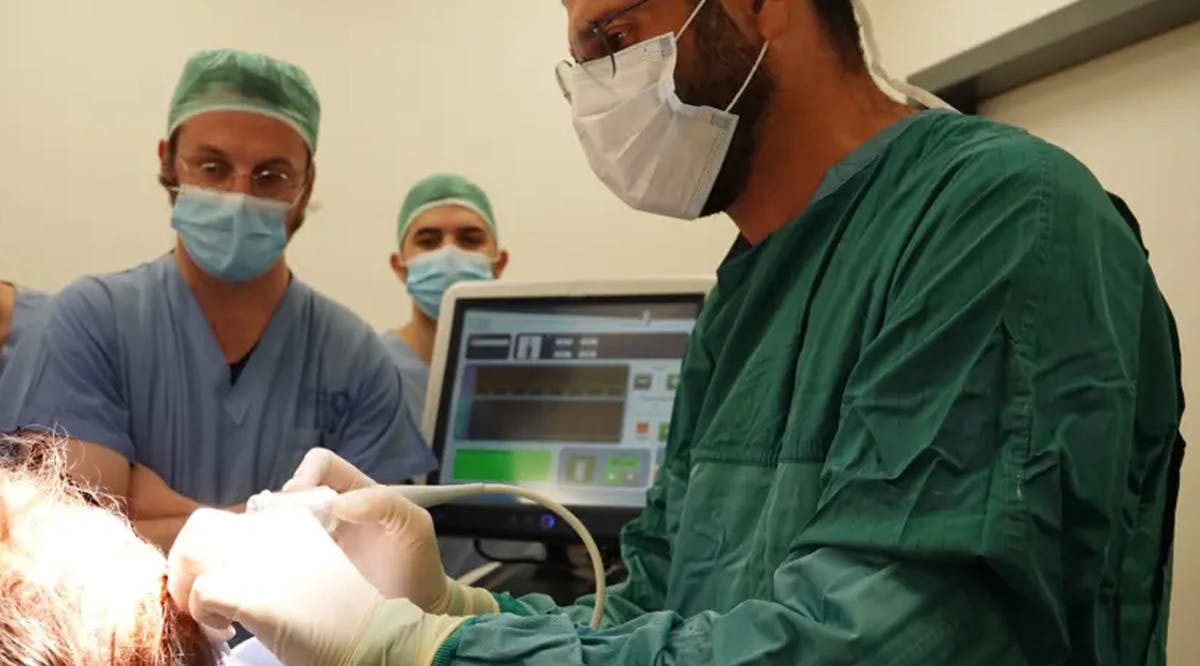 Israeli Plastic Surgeons Perform Innovative Skin Cancer Treatment
An improved way to treat skin cancer with fewer side effects was carried out for the first time in Israel by plastic surgeons and oncologists at Jerusalem's Shaare Zedek Medical Center (SZMC).
The technique involves electrochemotherapy that combines the introduction of low-dose chemotherapy directly into the tumor or through the vein, along with damage to the cellular membrane of the tumor cells by an electric current delivered in a targeted manner to the tumor tissue.
This makes possible the selective introduction of chemotherapy into the tumor. The resulting synergistic effect, the team said, improves the effectiveness of the treatment and reduces the side effects. This treatment has shown effectiveness in clinical studies in the field and is used in Europe in about 200 different centers.
Dr. Yoav Gronovich, director of the plastic surgery department, and Prof. Nir Peled, director of the oncology unit, advocated bringing the treatment to SZMC. Dr. Ido Lisi, a senior doctor in Gronovitch's department, learned the treatment in Italy, and in collaboration with Dr. Hadar Dressler, a senior oncologist, prepared the appropriate treatment protocol and performed the first treatments.
The treatment is intended for a wide variety of skin cancer tumors including basal cell carcinoma, squamous cell carcinoma, melanoma with local cutaneous/subcutaneous recurrence, Kaposi's sarcoma (caused by a virus called the human herpesvirus 8), breast cancer with local cutaneous/subcutaneous recurrence, a metastatic/spreading tumor in the liver or pancreas, metastatic bone tumor and more. (JPost/VFI News)
"The Lord sustains them on their sickbed and restores them from their bed of illness." - Psalm 41:3
The suggestions, opinions, and scripture references made by VFI News writers and editors are based on the best information received.

Want to see more from VFI? Follow us on Facebook: https://www.facebook.com/visionforisrael and hit "like" if you like us!