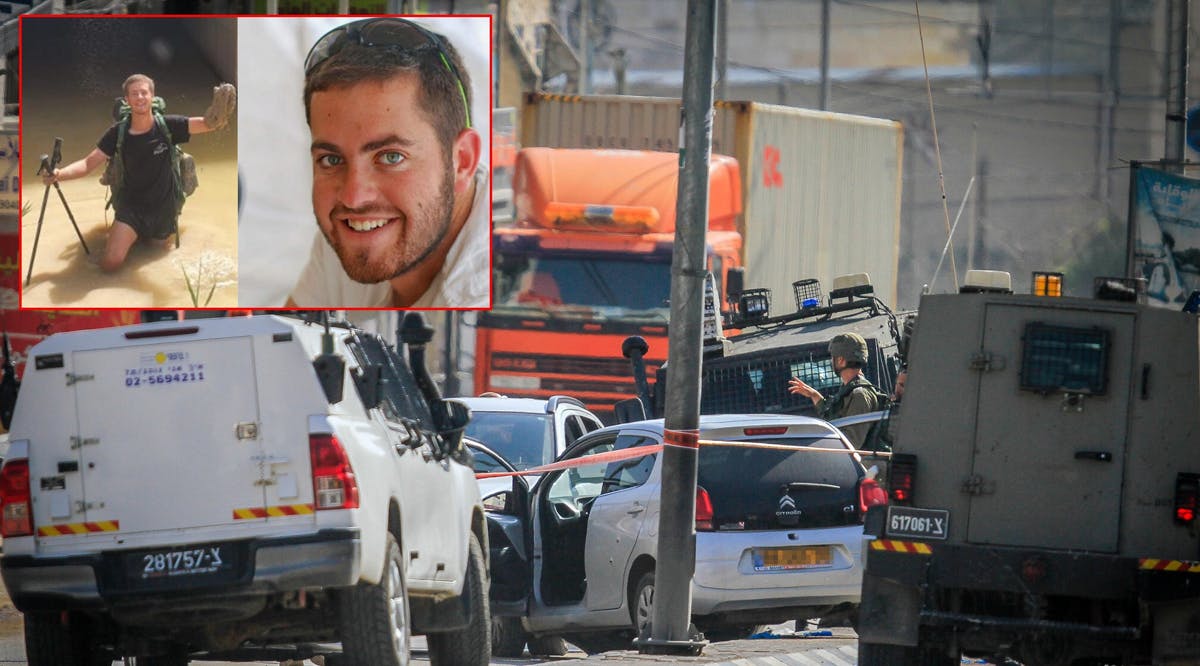 Two Israeli Brothers Shot Dead in West Bank Terror Attack — IDF
Two Israeli brothers were shot dead in a terror attack in the northern West Bank town of Huwara on Sunday, February 26, the military and medics said. The two were named Hallel Yaniv, 21 and Yagel Yaniv, 19, and were residents of the West Bank settlement of Har Bracha.
The Israel Defense Forces said a Palestinian gunman opened fire from close range at an Israeli-owned car on the Route 60 highway, then fled the scene, apparently on foot.
Graphic footage from the attack in Huwara showed the victims' car riddled with bullets. Troops at the scene found 12 nine-millimeter shell casings, indicating the attacker used a handgun or makeshift submachine gun.
An initial probe of the shooting suggested the gunman took advantage of a traffic jam on the highway to carry out the attack.
The IDF said it had launched a manhunt for the gunman, closing off several roads in the area. On Sunday evening, after holding a situation assessment with top defense officials, Defense Minister Yoav Gallant ordered the military to ramp up operations in the West Bank to locate the gunman.
"Gallant directed the security forces to focus operational and intelligence efforts to capture the terrorists, while taking any necessary action, including offensive actions, to prevent further attacks," his office said in a statement. (TOI / VFI News)
"God, we ask that You prevent terrorist attacks against Israeli citizens onwards. We offer our heartfelt condolences to the victims' families and we hope that the terrorists will be punished severely for their horrifying actions."
The articles included in this publication do not necessarily reflect the views or opinions of Vision for Israel. We try to provide accurate reporting on news pertinent to Israel, the Middle East, the diaspora, and Jewish issues around the world—and we hope that you find it both informative and useful for intercessory prayer.