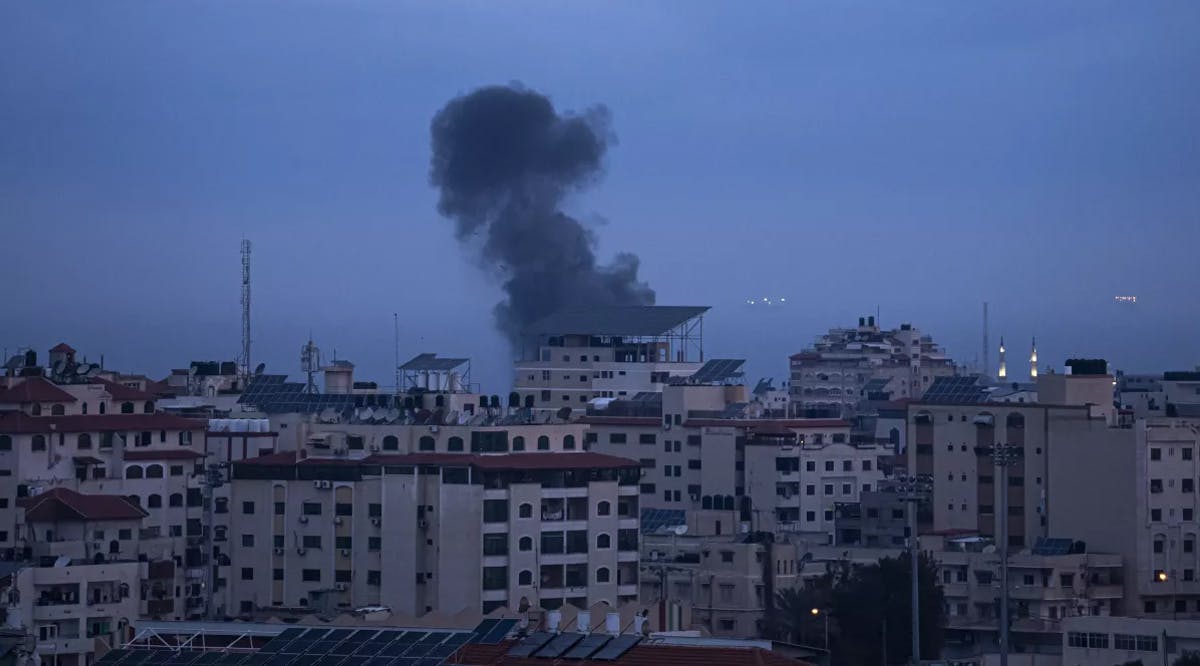 Israel Bombs Hamas Sites in Gaza, Hours after Rockets Shot Toward Ashkelon, Sderot
Israeli warplanes carried out bombing raids against the Hamas terror group in the Gaza Strip early Thursday morning, February 23, the military said, hours after Palestinians fired six rockets into southern Israel in an apparent revenge attack for a deadly Israeli incursion into Nablus a day earlier.
The Palestinian rockets were fired at the Israeli cities of Ashkelon and Sderot, and other areas near the Gaza Strip. The military said five of the projectiles were downed by the Iron Dome anti-missile system and the last one landed in an open area. There were no reports of damage or casualties and no Palestinian group claimed responsibility.
On Thursday, the Israeli fighter jets hit a Hamas weapons workshop in central Gaza, as well as an unspecified "military site" in the northern part of the Strip used by the group to store naval weapons, the Israel Defense Forces said in a statement.
"The complex is located near a mosque, a medical clinic, a school, a hotel, and a police station. This is further proof that the Hamas terror organization places its military assets in the heart of a civilian population," the military said.
"The strike deals a serious blow to Hamas's ability to fortify and arm itself," it added. There were no immediate reports of injuries. (TOI / VFI News)
"God, we pray for peace in our country, so that all of our citizens can live in a state of safety and security. We are grateful for being able to defend our people, but we also hope that there would be no need for hostilities."