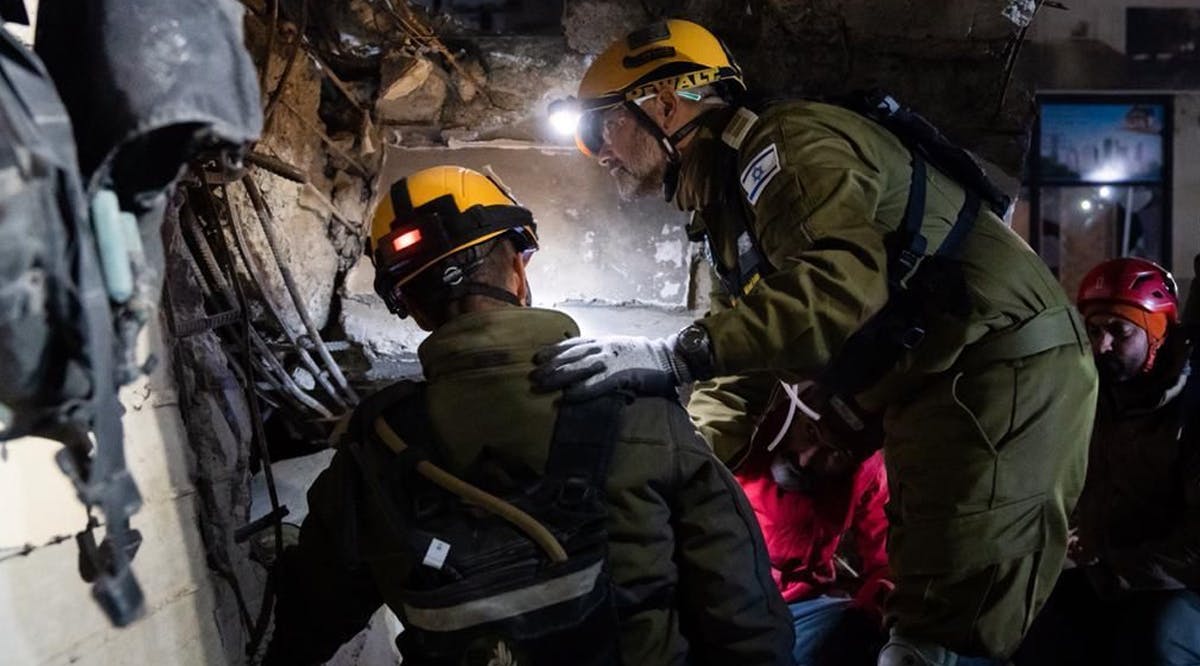 IDF Rescuers in Turkey Pull 9-Year-Old Boy from Rubble, 120 Hours after Quake
Israeli military search and rescue experts on Friday evening, February 10, pulled a 9-year-old boy from under a collapsed building in southeastern Turkey, more than 120 hours after the devastating earthquake struck the region.
The dramatic rescue from the rubble in Kahramanmaraş was the 19th Turkish civilian rescued by the Home Front Command teams, according to the Israel Defense Forces.
The IDF said the boy, Ridvan, was the brother of 14-year-old Romisa, a girl who had been rescued along with their father Mohammed by the Israeli search and rescue experts earlier in that week. Their mother was found dead after the earthquake.
A pediatrician from a nearby IDF field hospital was called to the scene to treat the rescued boy. "We were called by the search and rescue teams to a very complex rescue they had been working on for several hours, since a day earlier they had been working to rescue this child," said Maj. (res.) Eran Mashiah, the pediatrician. Mashiah said he had attached the IV to give the child fluids, and headed out when he saw the child had begun to recover, so that the search and rescue teams could continue the rescue.
"But at one point he had recovered so much he pulled the IV out. So I went back in and reattached it, and eventually, he was rescued and we brought him to a local hospital," he said. "An amazing and phenomenal story I had the privilege of taking part in," Mashiah said. (TOI / VFI News)
"Look to the Lord and His strength; seek His face always. Remember the wonders He has done." - 1 Chronicles 16:11-12