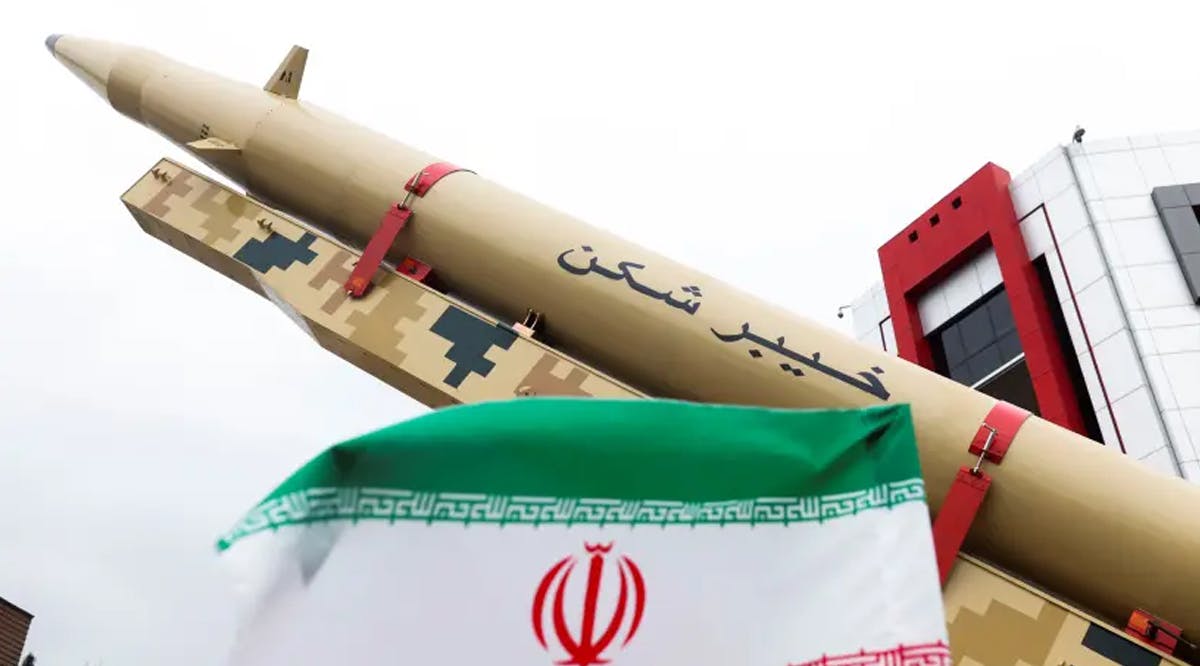 Iran Exhibits Missile with 'Death to Israel' Written down the Side
Iran's Islamic Revolutionary Guards Corp Aerospace Force unveiled a missile with the words "death to Israel" written down the side of it in Hebrew, on Wednesday, February 8, according to state-run Iranian news agency.
The news agency's official Twitter account posted a video on its channel on Wednesday featuring photos of a series of weapons at a public exhibition in Isfahan.
Aside from the "death to Israel" missile, the exhibit featured a collection of other missiles, drones and military vehicles. It is unclear if the missile is actually operational or if it was just for show.
An unnamed official at the Foreign Ministry told Israeli media that "in case anyone has any doubt - the message is clear."
The exhibit featuring the missile comes a week after a drone attack targeted a military industry factory in Isfahan. Iranian media initially reported that the attack had not done any significant damage, but Western intelligence reports later in the day said the attack was a "phenomenal success." (JPost / VFI News)
"No harm overtakes the righteous, but the wicked have their fill of trouble." - Proverbs 12:21