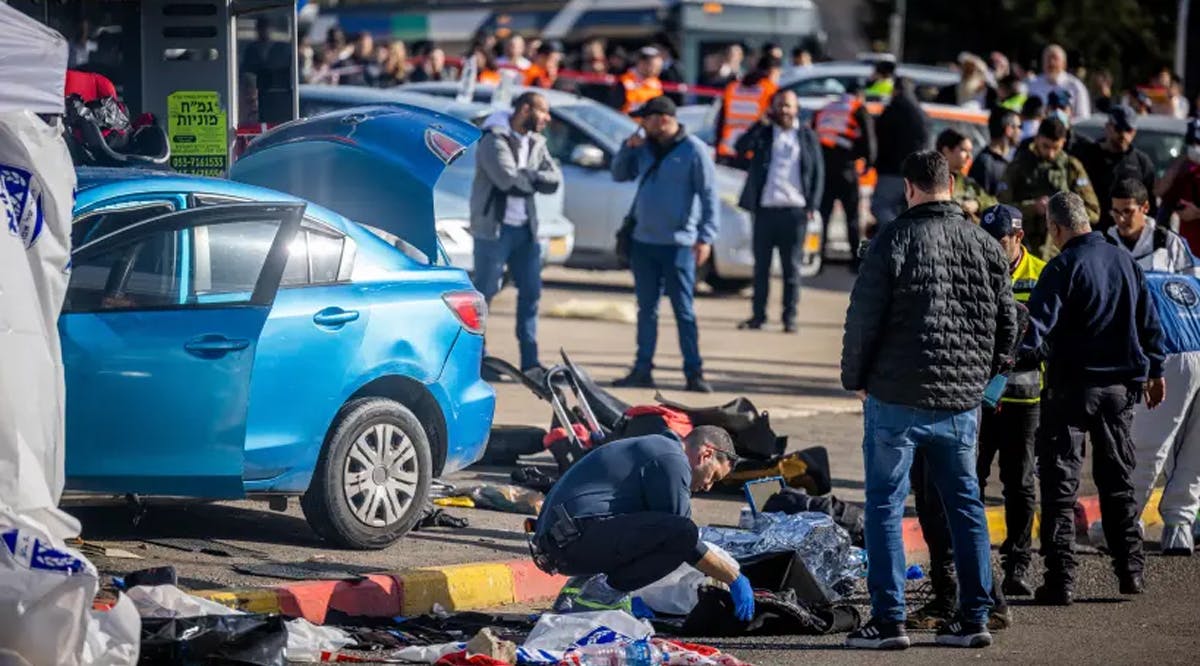 Jerusalem Attack: 8-Year-Old Dies Day after Brother Killed, Father in Serious Condition
Two children and a young man were killed, and four others were injured in a terrorist ramming attack near the Ramot neighborhood of Jerusalem on Friday afternoon, February 10.
The 20-year-old victim was identified as Alter Shlomo Laderman, who got married just two months ago. The 6-year-old victim was identified as Yaakov Israel Pally, resident of the Ramot neighborhood in Jerusalem. Yaakov's brother, Asher, succumbed to his injuries on Saturday evening ,after extensive efforts to save his life at Shaare Zedek Medical Center.
The terrorist attacked the crowd in a blue Mazda near the Tomb of Samuel (Nebi Samuel National Park) at roughly 1:30 p.m. "This is a very difficult scene, a terrorist who violently crashed into a bus station where there were many families," said ZAKA member Dovi Weinstern.
The terrorist, identified as Hossein Karaka, a 31-year-old resident of the Isawiya neighborhood of east Jerusalem, rammed into a bus stop at the entrance to the Ramot neighborhood. An off-duty police officer and other officers who arrived at the scene quickly after the attack, shot the terrorist.
A Facebook account reportedly belonging to the terrorist featured a series of posts in recent months, glorifying Hezbollah and Palestinian terrorists, including a post calling the terrorist who conducted a shooting attack at the Shuafat checkpoint last year a "hero."
Prime Minister Benjamin Netanyahu responded quickly after the attack: "I conducted a security situation assessment and ordered security forces reinforced, arrests made and to act immediately to seal the terrorist's house and demolish it. Our answer to terrorism is to strike it with all our might and deepen our grip on our country even more." (JPost / VFI News)
"God, we pray for the souls of the victims from the recent terror attack. We ask that any and all people that wish to harm Israeli citizens and conduct terrorist attacks against them are prevented from doing so, and face justice. We offer our sincerest condolences to the families of the victims and we hope that they can mourn their dead in peace."
The articles included in this publication do not necessarily reflect the views or opinions of Vision for Israel. We try to provide accurate reporting on news pertinent to Israel, the Middle East, the diaspora, and Jewish issues around the world—and we hope that you find it both informative and useful for intercessory prayer.