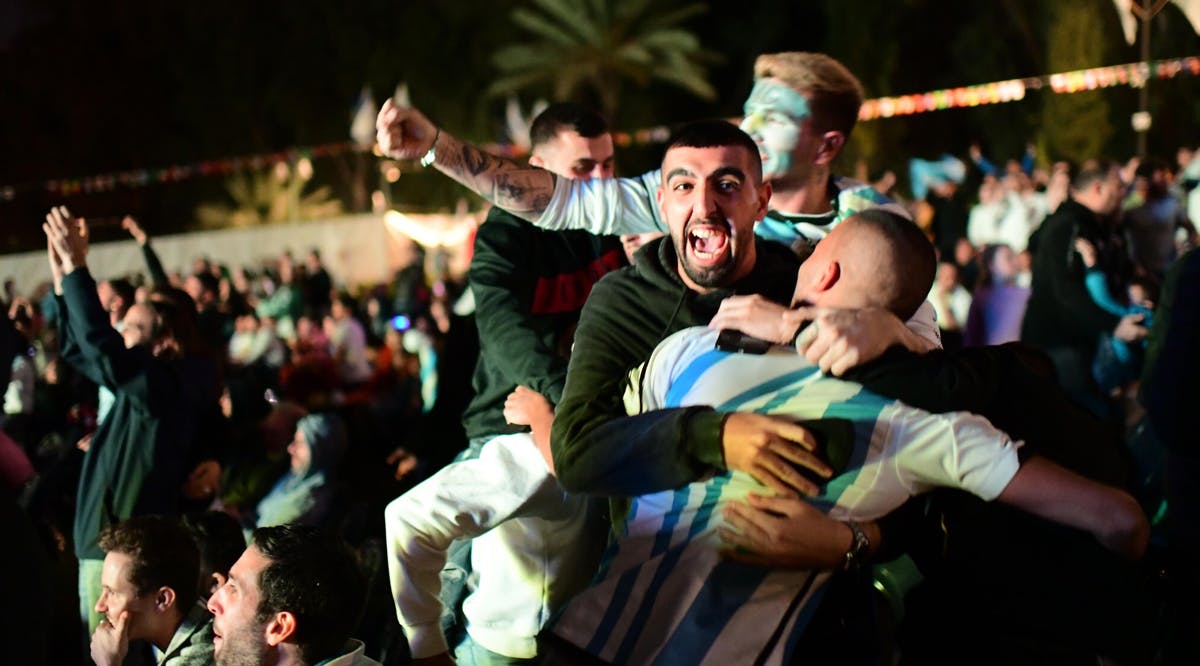 Israeli Soccer Fans Rejoice Over Long-Awaited World Cup Win for Messi, Argentina
Israeli soccer fans were among millions worldwide to celebrate Argentina's hard-fought victory over France on Sunday, December 18, in a nail-biting finale game for the 2022 World Cup championship.
Fans rejoiced in cities nationwide, waving Argentinian flags and shirts as the team, led by Lionel Messi, beat France 4-2 on penalties in a stunning finale after the game ended 3-3 in extra time.
In Tel Aviv, fans poured into Dizengoff Square to sing, dance, and play in the famous water fountain to mark the win. In locales with a strong population of immigrants from Latin America, the joy was palpable.
"Messi is our Judah the Maccabee," one fan from Kibbutz Or Haner in southern Israel told media, a fitting reference to the ancient rebel leader of the Maccabees, whose story is told on the Jewish holiday of Hanukkah.
"We dreamed of this day, we were with them all the way. It's a victory they deserve, the team and the Argentinian people. We deserve this" said the fan, a resident of the kibbutz, which was largely set up by immigrants from Argentina and Chile in the mid-1950s.
The sentiments echoed those in Buenos Aires, where fans were also overjoyed by the victory. Throughout the match, many watching in a public square in Buenos Aires chanted the name of the team captain, often considered the world's greatest soccer player who had long talked about how he yearned for a World Cup victory. (TOI / VFI News)