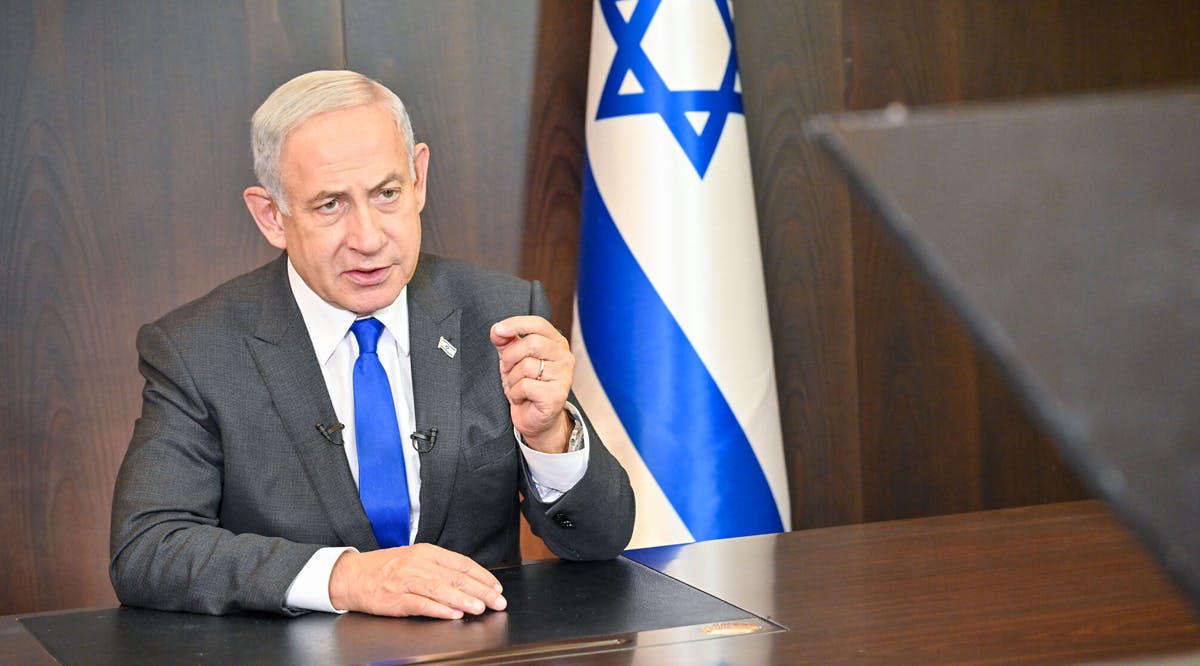 Netanyahu to AIPAC: Time for US and Israel to 'Close Ranks' on Iran
Prime Minister Benjamin Netanyahu said Monday, January 9, that it was time for Israel and the US to align their positions regarding the threat emanating from Iran, after years of disconnect on the issue.
"It's time to close ranks between Israel and the United States – and others," Netanyahu said in a video address to a gathering of AIPAC members in Washington.
The returning premier said the ongoing protests in Iran and the government's crackdown on demonstrators shows "that this is a terrible, repressive, terrorist regime."
"I look forward to discussing this issue with [US] President [Joe] Biden and his team. I think there is more of a meeting of the minds today than there has ever been," Netanyahu added.
The Biden administration has indeed said in recent months that it is no longer focused on reviving the Iran nuclear deal, given Tehran's radicalized positions on the matter, its cooperation with Russia in the latter's invasion of Ukraine, and its crackdown on protesters at home.
White House National Security Adviser Jake Sullivan told reporters Monday that "our priority right now is not the JCPOA," and noted the numerous sanctions that the Biden administration announced against Iran over the past year.
However, he clarified that the US still believes that "ultimately, diplomacy is the best way" to prevent Iran from obtaining a nuclear weapon — a line Jerusalem is less fond of, as it does not include its demand for a "credible military threat." (TOI / VFI News)
"God, we are grateful that our allies are eager to reject the Iranian nuclear deal, and we hope that more austere measures can be implemented in the future, in order to establish long term stability in the Middle East."