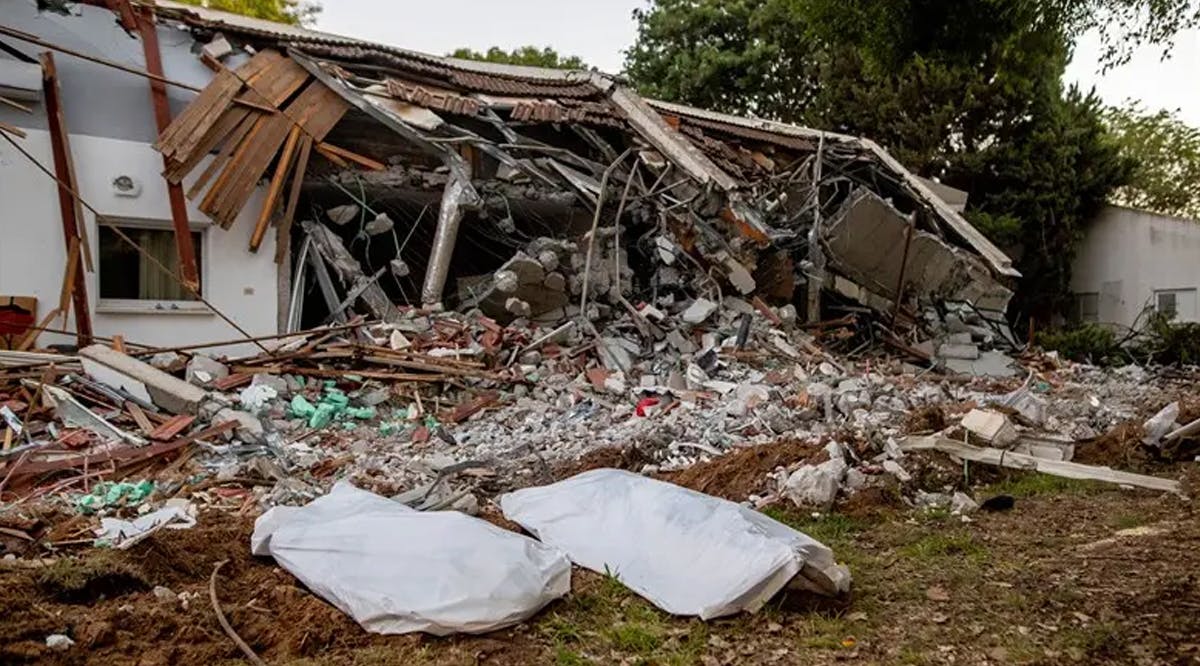 Chilling Survivor Testimony: Hamas Terrorists Used Mass Rape As Weapon of War
The Hamas terrorists who massacred over 1,400 people in Israel and took more than 240 hostages on October 7 committed mass rape against their victims during the massacre, according to survivor testimony and interrogation of captured terrorists gathered by the Israel Police's special Lahav 433 unit.
According to the evidence, which was cleared for publication Wednesday, November 8, dozens of cases of sexual assault and sexual crimes by Hamas terrorists have been documented. One massacre survivor testified that she saw another woman being raped in front of her.
"I saw the Palestinians bending her down, raping her and simply passing her on to the next. She was alive when they raped her. She was on her feet and bleeding from her back. He pulled her hair. He shot her in the head while raping her, didn't even lift his pants. They cut her breast and played with it. They just carried around someone's head as if showing strength, walked with it like a bag," said the survivor.
Multiple terrorists revealed during their interrogations that they had received permission and instruction to kill Jewish children because the children would become IDF soldiers when they grow up, as well as to abuse the corpses of their victims to sow fear in Israeli society.
So far, more than 700 testimonies have been collected from survivors of the massacre, as well as dozens of testimonies from ZAKA rescue and recovery personnel who evacuated bodies after the massacre. The latters' testimonies detail the Hamas terrorists' atrocities committed, including those of a sexual nature. Police officials said that "this is the largest investigation case since the founding of the state."
The police have more than 50,000 videos from the terrorist attack and are using facial recognition software to identify which terrorists committed which specific crimes. The police also have hundreds of cell phones which belonged to terrorists from Gaza. (INN / VFI News)
"God, we pray that You comfort the families of all Israelis who were brutally murdered by Hamas terrorists and that You bring peace to the women who endured and survived horrifying abuse at their hands. We pray that You will heal their external and internal wounds. May You protect all people from such indescribable dehumanizing acts of violence that attack the very essence of one's soul. We ask that You help our forces find, arrest, and convict the terrorists who violated Israeli civilians so brutally and cowardly."
The articles included in this publication do not necessarily reflect the views or opinions of Vision for Israel. We try to provide accurate reporting on news pertinent to Israel, the Middle East, the diaspora, and Jewish issues around the world—and we hope that you find it both informative and useful for intercessory prayer.