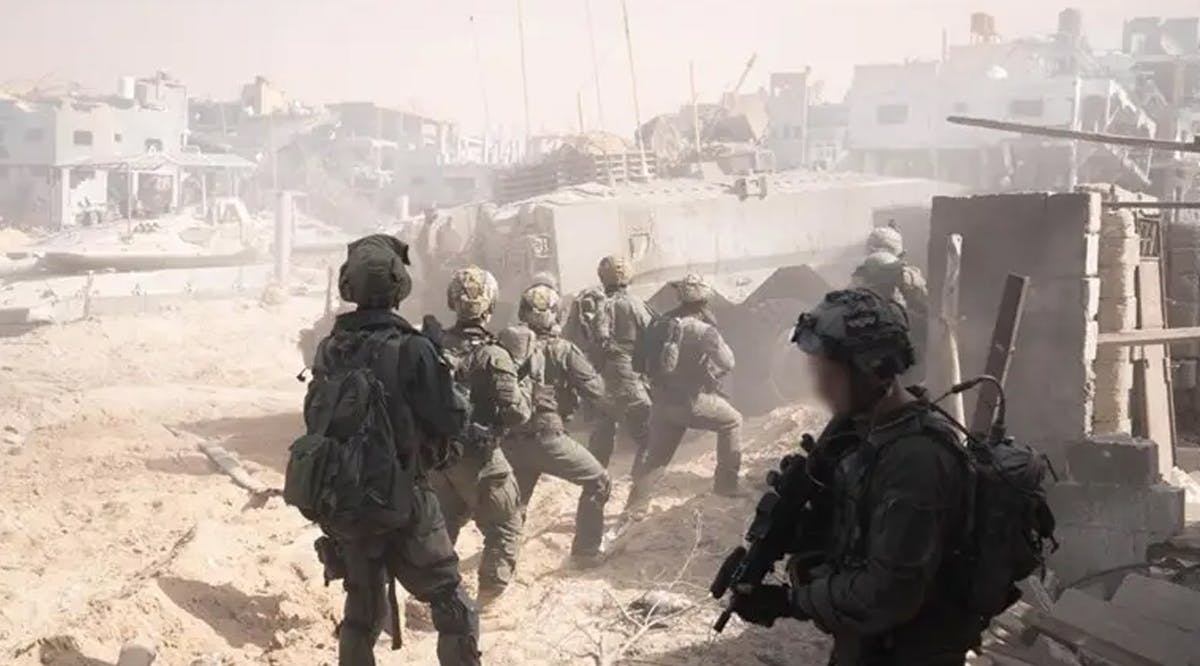 Gaza Resident: 'The IDF Fired, But Not at Us'
A resident of the al-Shati refugee camp in northern Gaza was interviewed Monday, November 6, by a Qatar-owned news outlet in Salah al-Din and told how she escaped - under the auspices of the IDF's humanitarian corridor - to southern Gaza.
"There were announcements calling for evacuation and we wanted to leave … We walked, we were afraid, we raised our hands with our IDs, the IDF shot but not at us, we kept walking," she said, implying that there were attempts to harm the escapees and the IDF thwarted them.
At the beginning of the week, the IDF published footage of how, while the IDF was opening a humanitarian route for the movement of Gaza residents to the south, Hamas terrorists attacked the forces involved in opening it.
Meanwhile, President Isaac Herzog said in a Monday interview: "Now, how do we behave according to International Humanitarian Law? We alert the citizens. Of course, we try to make it as safe as possible not to hurt civilians. And believe me, and I say it outright from the bottom of my heart, we care for every civilian in Gaza."
"Gaza is an Iranian base filled with terror. Perhaps the outcome of this war will enable the Gazan people who deserve a decent good life to enjoy it under a different regime that will enable movement towards peace," he added.
"It was Hamas who destroyed the water infrastructure of Gaza by shooting these missiles. Israel is supplying water. Israel is enabling humanitarian aid, despite the fact that not one detail came about the hostages who are there now in Gaza - 240 of them," he stressed. (INN / VFI News)