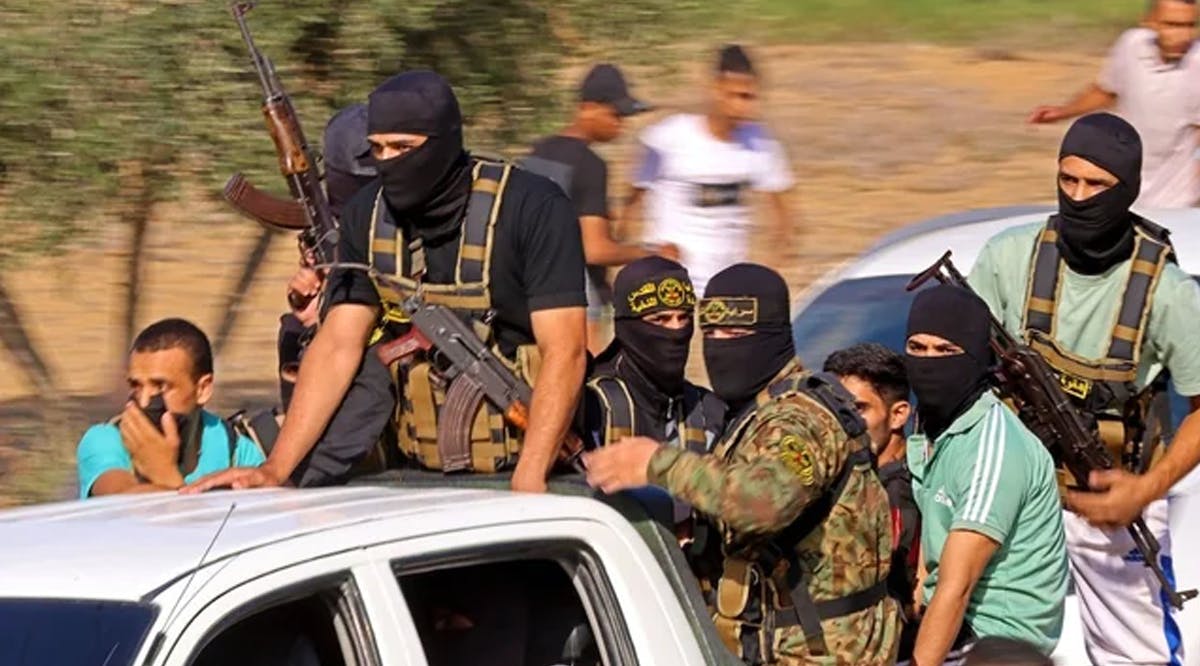 Mainstream News Outlets Distance Themselves from Gaza Photographers Who Embedded with Hamas
Mainstream outlets are scrambling to distance themselves from Gaza-based photographers who were revealed to have embedded with Hamas terrorists as they committed atrocities against Israeli citizens on October 7.
A report from media watchdog Honest Reporting showed that photographers were with Hamas as it breached the border out of Gaza, and had a front-row view of its attacks — raising questions about how the photographers knew about the surprise attack and how they were quite at ease among the terrorists who were shooting every other civilian they found.
Later, photographs emerged of one of the photographers, Hassan Eslaiah, posing for selfies with the local Hamas leader in Gaza, Yahya Sinwar, and being armed with a grenade as he traveled by motorcycle in the terrorist-controlled territory.
The Associated Press, Reuters, and CNN all insisted late Wednesday night, November 8, that they had no advance knowledge of the Hamas terrorist attack while indicating that they could not make the same guarantees for the photographers they work with. The New York Times has not responded to a request for comment.
The news agencies had posted intimate photos of the attacks, including of terrorists breaking into Kfar Aza where more than 50 civilians were killed and many others were taken hostage. Photographers were also on the scene when German-Israeli Shani Look was taken hostage, according to photographs.
Prime Minister Benjamin Netanyahu and Communications Minister Shlomo Karhi have demanded immediate explanations from the aforementioned media outlets, while former top diplomat Danny Danon said that the photographers who embedded with Hamas during the October 7 attack are complicit in terrorism. (DW / VFI News)
"God, we ask for transparency and objectivity in the international press regarding the Hamas unprecedented attack on October 7. We trust that justice will prevail and that anyone complicit in the vile terrorist attacks against unarmed Israeli civilians will be quickly arrested and face the punishment they deserve."