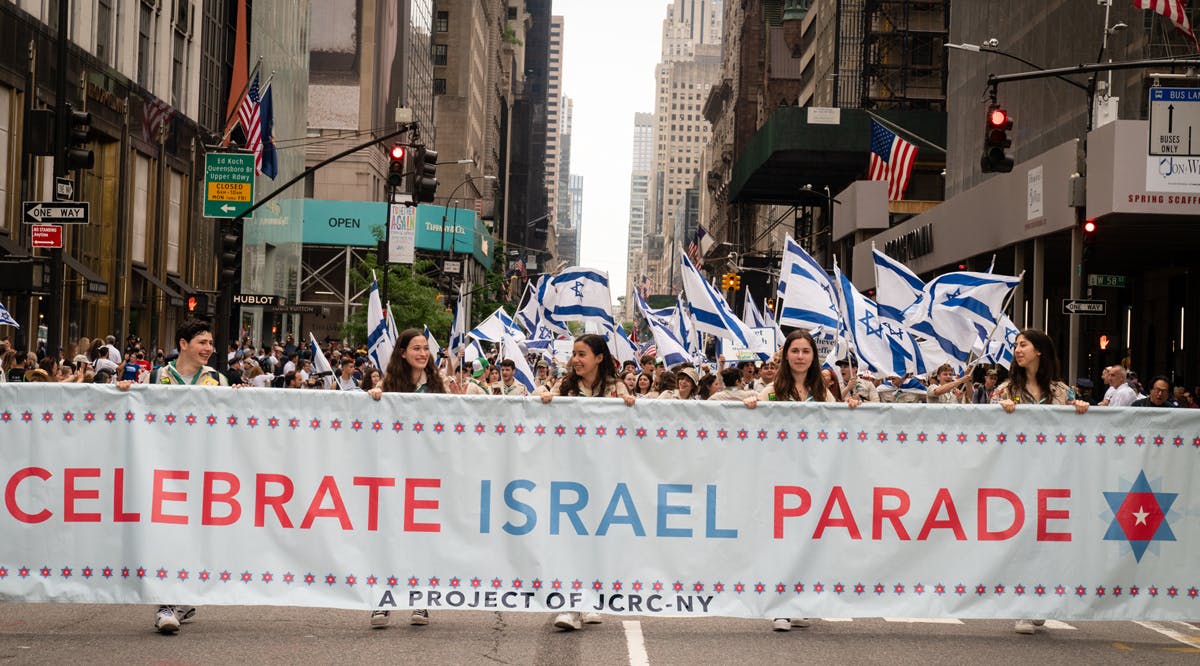 Tens of Thousands March for Israel in New York
Tens of thousands of the Jewish community in New York marched Monday night, November 6, towards Central Park in New York as a sign of solidarity with Israel, and participated in a rally commemorating thirty days since Hamas' massacre of the communities surrounding Gaza.
The event, which was called "New York Stands with Israel," was organized by UJA-Federation of New York according to Israeli media. A massive number of protesters flooded the streets of the Big Apple, with some waving Israeli flags. The New York Police Department (NYPD) also had a presence at the rally.
Videos of the demonstrations show protesters chanting "Bring them home," referring to the over 240 hostages that Hamas has kept captive in Gaza since October 7. Those hostages include dozens of children and more than 50 Thai workers, as well as several Americans.
The CEO of the New York UJA, Eric Goldstein, said during the rally: "This barbaric massacre shocked us all, but it also united us. We will never forget those who were burned alive, raped and brutally murdered, but there are already too many today who try to deny and dismiss. We will not allow this and we will not stop until the last of the hostages returns home." In the last month, the New York UJA raised more than half a billion shekels for Israel.
The CEO of the UJA in Israel, Itzik Shmuli, added: "We are here to make sure that this terrible massacre will be remembered forever and to ensure that we will be strong and support anyone they try to harm ... In the last few weeks, we transferred approximately 130 million NIS, and this is only the beginning."
Senate Majority Leader Chuck Schumer also attended the rally and announced that he would allocate a billion-dollar budget to fight hate crimes. (INN / VFI News)
"God, we thank You for gifting us generous allies who are willing to support us and take a public stance in favor of Israel. We are especially grateful for all the organizations, countries, and individuals who provide monetary and humanitarian support, both of which are essential for us during this critical time."
The suggestions, opinions, and scripture references made by VFI News writers and editors are based on the best information received.

Want to see more from VFI? Follow us on Facebook: https://www.facebook.com/visionforisrael and hit "like" if you like us!