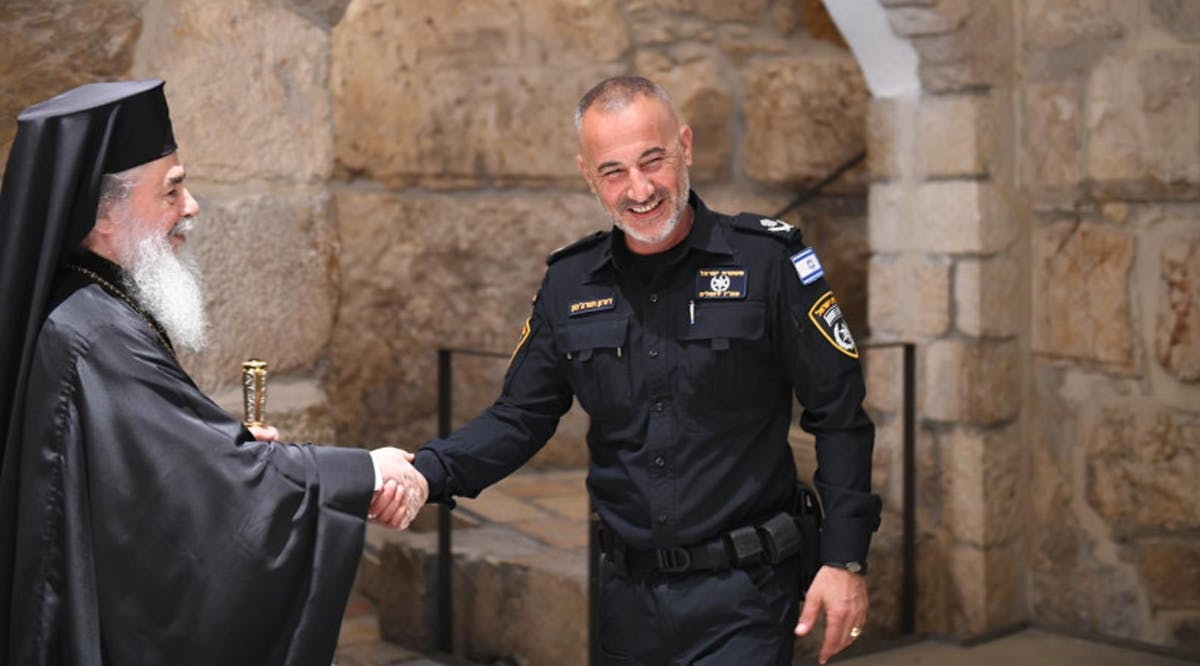 Israel Committed to Christians' Safety in Jerusalem, Police Say
Israel is committed to the personal security of Catholic churches in Jerusalem and the religious freedom of the city's Christian community, Israel Police stressed in a meeting with community leaders on Tuesday, August 8.
In a "special" meeting held at the initiative of police, Jerusalem District commander Doron Turgeman, flanked by high-ranking police officials, met with the Christian community leaders at the Tower of David museum amid a surge in hate crimes carried out against Christians in the Israeli capital.
Since the beginning of the year, police have probed 16 suspected hate crime attacks against Christian communities and churches in Jerusalem.
The meeting was held in order to establish an open dialogue with the Christian community, "It was important for me to meet with you. We are committed and working for your security all year round," Turgeman said during the meeting.
"The cooperation between the police and the leaders of the Christian communities and representatives of the Christian faith is meaningful for us. We are a police force for everyone and will continue to work to safeguard the peace and security of people of all faiths and denominations, residents of the city, and visitors," he added. (JPost/VFI News)
"How good and pleasant it is when God's people live together in unity!" - Psalm 133:1
The suggestions, opinions, and scripture references made by VFI News writers and editors are based on the best information received.

Want to see more from VFI? Follow us on Facebook: https://www.facebook.com/visionforisrael and hit "like" if you like us!