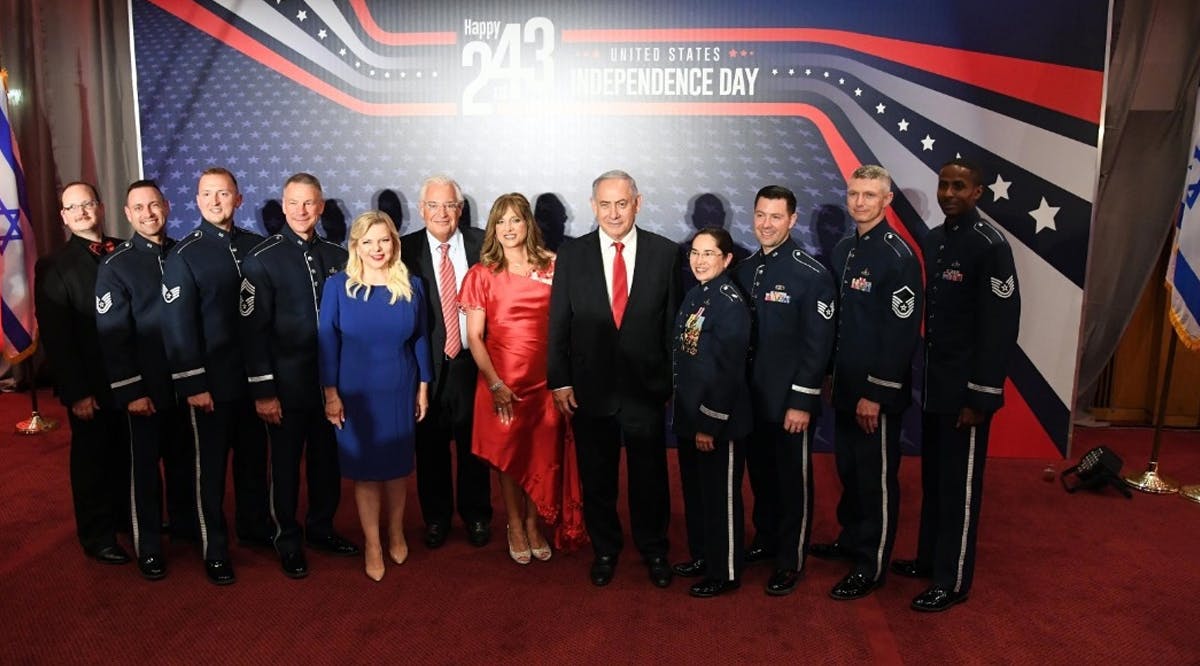 Israel and US Celebrate 4th of July
The U.S. Embassy in Jerusalem hosted a celebration of the US's 246th Independence.
The official program began at 7:45 pm Israel time and featured speeches by US Ambassador Tom Nides, Israeli President Isaac Herzog, and Israeli Alternate Prime Minister Naftali Bennett.
Nides addressed those in attendance by praising the long, fruitful relationship between the US and Israel. "We're both nations of immigrants," he said, adding: "[That offers] a lot of diversity and value."
"158 years [after America declared its independence] when President Truman was the first world leader to recognize the State of Israel, he did so knowing that the history of the Jewish people and that of the United States were bound together," said Nides.
President Herzog called the US an "inspiration to the world since its founding more than two centuries ago."
Alternate Prime Minister Naftali Bennett said the connection between the US and Israel is based on both being "persecuted people who fled their homeland."
Bennett invoked the Jewish People's deliverance from Egypt as the inspiration for the American founding fathers and their steadfast belief in life, liberty, and the pursuit of happiness. (INN / VFI News)
For you were called to freedom, brothers. Only do not use your freedom as an opportunity for the flesh, but through love serve one another. - Galatians 5:13
The suggestions, opinions, and scripture references made by VFI News writers and editors are based on the best information received.

Want to see more from VFI? Follow us on Facebook! Our official Facebook name is Vision for Israel. Follow us there and please hit "like" if you like us.