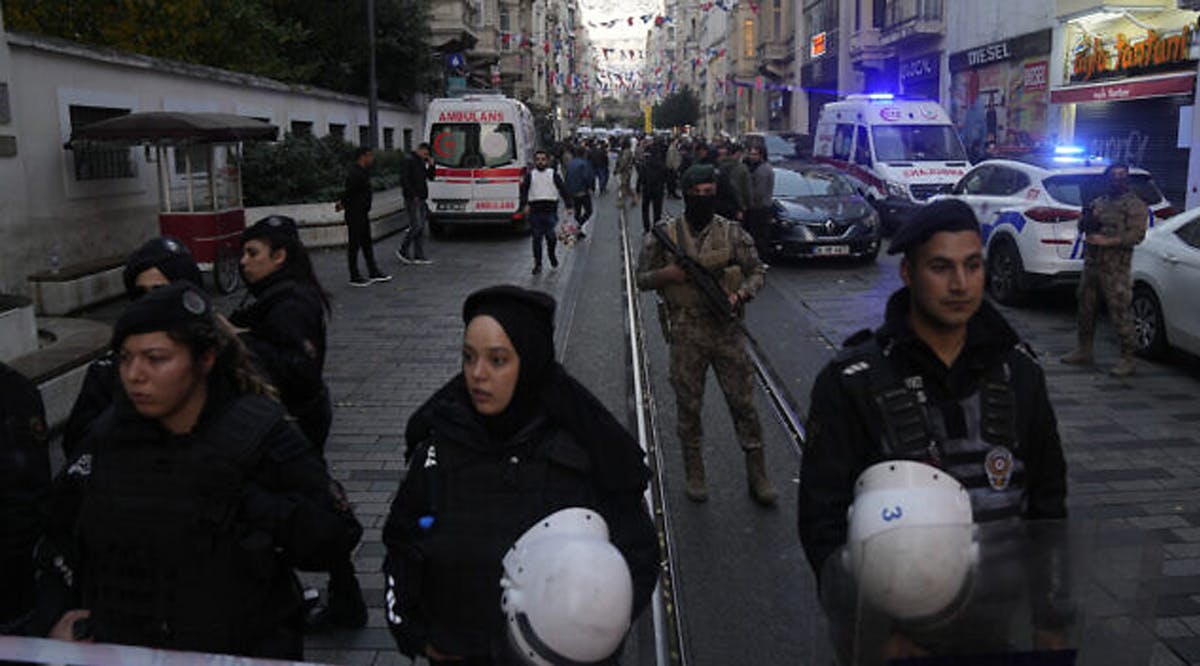 Israelis in Istanbul Advised to Remain at Hotels After Deadly Bombing
Israeli tourists in Istanbul were advised Sunday, November 13, to remain in their hotel rooms and not explore the Turkish city, following a bombing on a popular pedestrian street that left six dead and dozens wounded.
An unnamed security source quoted by Hebrew media recommended that Israelis stay in their hotels until the situation became clearer, and to listen to local security. The source also called on Israelis to avoid travel to Turkey for non-essential reasons.
There was no indication that the explosion, which Turkish leaders have said appears to be a terror attack, targeted Israelis. Israelis visiting Turkey have been advised to shelter in their rooms on previous occasions over attack fears, including this June, when Turkish authorities arrested numerous suspects linked to an alleged Iranian attack plot.
Istanbul, just a two-hour flight from Tel Aviv, is a popular tourist destination for Israelis. The Foreign Ministry said it was not aware of any Israelis wounded in Sunday's blast, although many were nearby when the explosion went off.
Israeli leaders expressed condolences to Turkey after the explosion. "On behalf of the people of Israel, I send my sincere condolences to President Recep Tayyip Erdogan and the people of Turkey following today's heinous terrorist attack in Istanbul," Prime Minister Yair Lapid said in a statement. "Our nations stand together in the fight against terror."
The blast took place as Istanbul's Jewish community was hosting a Jewish culture day, in which they welcomed large crowds into the Neve Shalom synagogue. The event was cut short as news spread about the blast, which took place just blocks away. (TOI / VFI News)