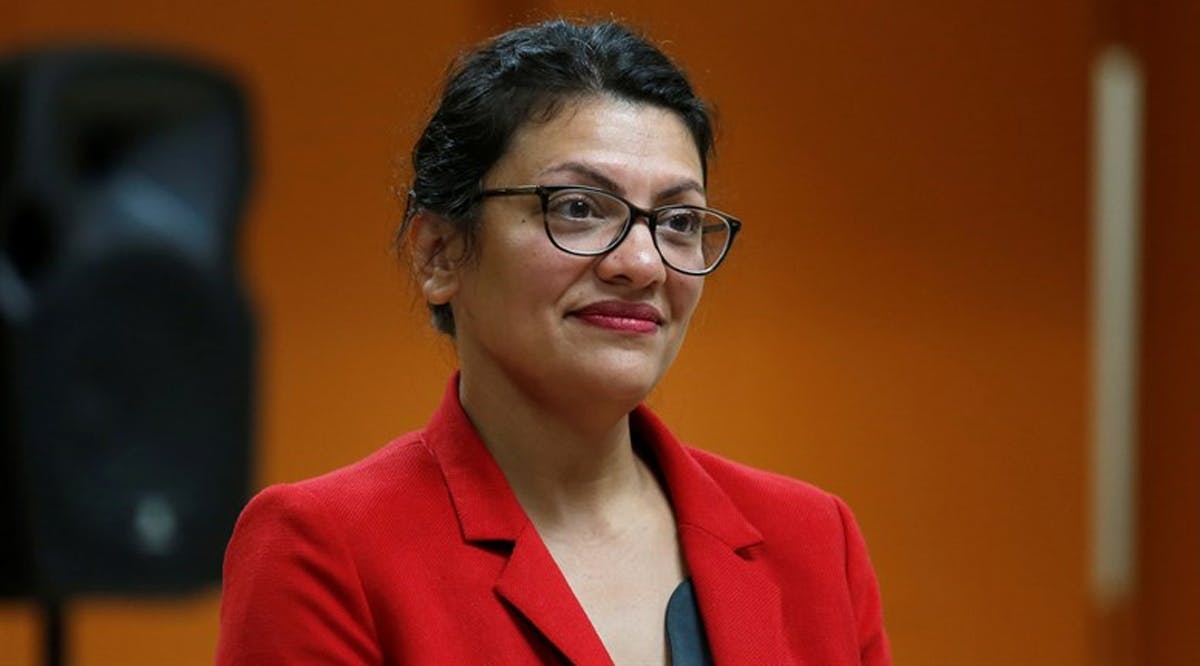 Rashida Tlaib Blasted for False Claim of IDF Soldiers Attacking Arab Teen
Progressive Rep. Rashida Tlaib (D-MI), a member of the far-left Squad, faced a barrage of criticism on Twitter after falsely claiming in a tweet that a fight between Palestinian Arab youth in Jerusalem was really the "violent apartheid government of Israel" using the IDF to target Arabs.
After being corrected by dozens of Twitter users, the anti-Israel Congress member partially deleted the tweet, with Twitter adding a message stating: "Readers added context they thought people might want to know. The context of this video is that the Israeli police were separating a fight among Palestinian teenagers at the Damascus Gate in Jerusalem."
Tlaib posted the tweet on Sunday after the pro-Palestinian NGO Institute for Middle East Understanding (IMEU) published a video showing a fight happening at the Damascus Gate during Ramadan observances, American media reported.
Tlaib replied to IMEU's tweet by charging that Israel was guilty of "apartheid" and alleging that Israeli soldiers were targeting "Palestinians celebrating the first day of the holy month of Ramadan in occupied Jerusalem."
Dozens of Twitter users, including Jewish organizations and journalists, responded to Tlaib's baseless claim by pointing out that she was not telling the truth. (INN / VFI News)
"Truthful lips endure forever, but a lying tongue lasts only a moment." - Proverbs 12:19