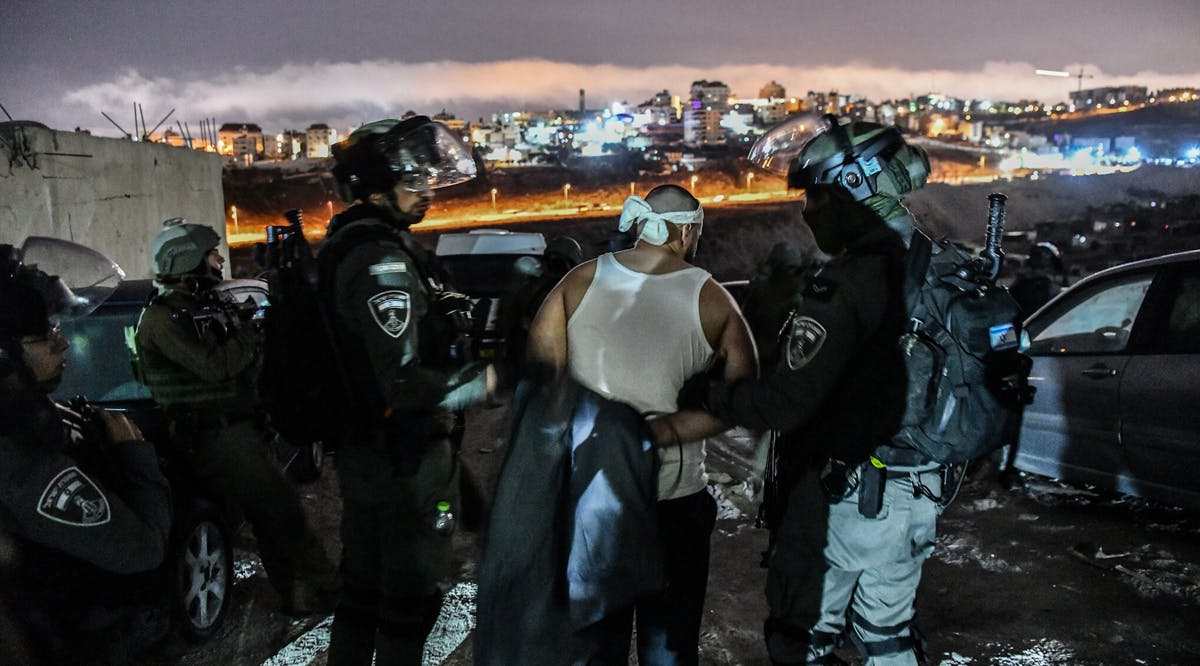 Police Arrest 8 Palestinians Suspected of Aiding Escaped Gunman Who Killed Soldier
Eight Palestinians suspected of aiding a gunman who allegedly killed an Israeli soldier at a checkpoint near Jerusalem earlier this month were arrested by Israeli security forces in the predawn hours of Tuesday, October 18.
Sgt. Noa Lazar, 18, a member of the Military Police's Erez battalion, was shot on October 8 along with a civilian guard, when the gunman opened fire at a checkpoint near the Shuafat refugee camp in East Jerusalem. The guard was hospitalized in serious condition. Lazar was rushed to the hospital, but died of her wounds shortly after.
The suspected shooter, 22-year-old Udai Tamimi, managed to flee the scene into the camp, where he is thought to likely still be hiding.
Police said the eight suspects, residents of the Shuafat refugee camp and the nearby West Bank town of Anata, were relatives and acquaintances of Tamimi. A Border Police spokesman said that during the searches overnight, weapon parts and military vests were seized.
The spokesman added that Palestinians hurled Molotov cocktails and stones at officers, who responded with riot dispersal means. There were no immediate reports of Palestinian injuries. (TOI / VFI News)
When justice is done, it brings joy to the righteous but terror to evildoers. - Proverbs 21:15