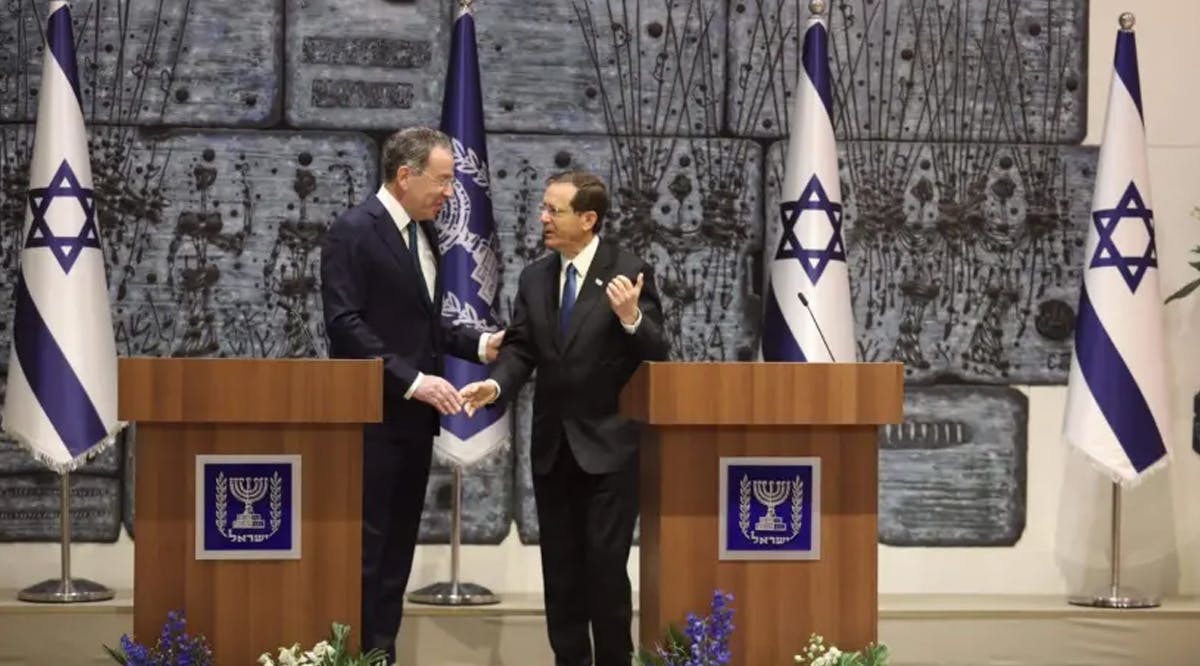 Israel Will Act Against Iran Alone if Necessary
Israel will act against Iran on its own should the international community fail to thwart Tehran's nuclear ambitions through diplomatic means, President Isaac Herzog warned the United States on Sunday, December 5.
"If the international community does not take a vigorous stance on this issue, Israel will do so," Herzog told US Ambassador to Israel Thomas Nides. "Israel will protect itself."
The two men, who met during a small ceremony in which Herzog accepted the American diplomat's credentials, came two days after the seventh round of indirect talks between the US and Tehran to revive the 2015 Iran deal appeared to end in failure.
Iran and the European Union have spoken of renewed talks next week, but the US has been uncertain these negotiations will take place in the near future.
"We are closely following the international community's recent negotiations with Iran," Herzog said.
Israel has opposed the deal and warned the US to halt the talks. Herzog clarified that Israel would "welcome a comprehensive, diplomatic solution that permanently solves the Iranian nuclear threat."
He stressed, however, "in the case of a failure to achieve such a solution, Israel is keeping all options on the table."
Nides told Herzog the US was committed to preventing Iran from obtaining nuclear weapons.
"We will continue to collaborate closely to advance peace and stability, and to counter the threat Iran poses to Israel and the region," Nides said. "As President [Joe] Biden has made it very, very, clear, the United States is committed to ensuring that Iran never develops a nuclear weapon."
Israel and the US are at odds over the Iran talks, with Israel opposing a return to the 2015 JCPOA nuclear deal and the Biden administration supporting it. (JPost / VFI News)
For we do not wrestle against flesh and blood, but against the rulers, against the authorities, against the cosmic powers over this present darkness, against the spiritual forces of evil in the heavenly places. - Ephesians 6:12