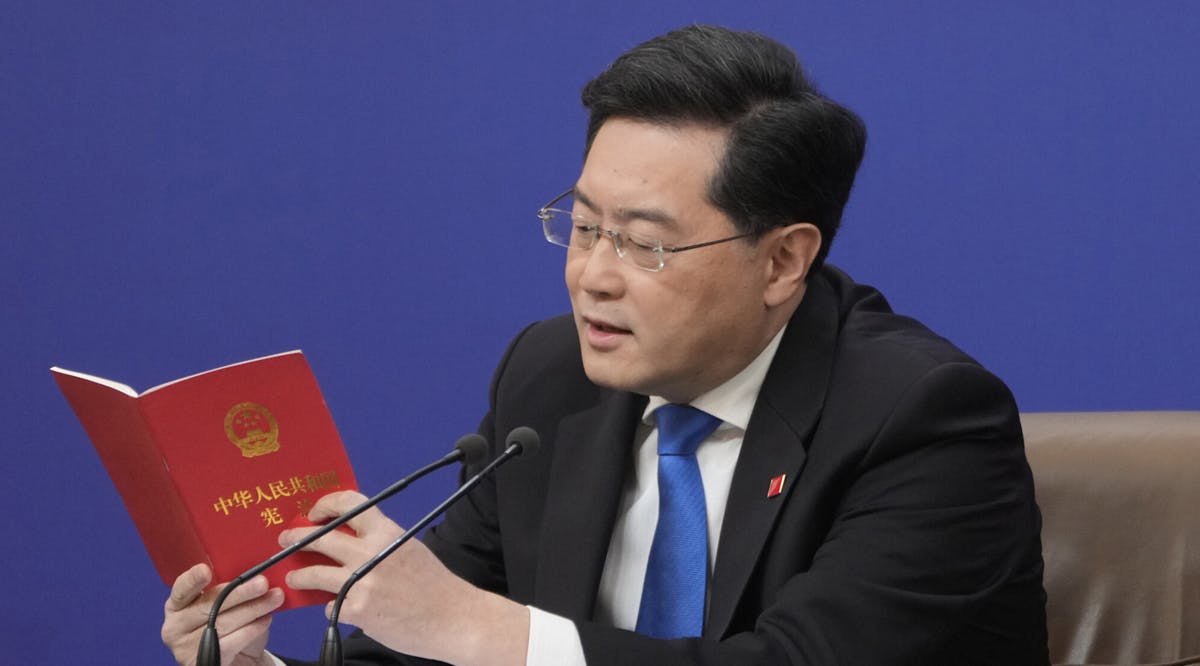 Chinese Foreign Minister: We're Ready to Help Facilitate Israel-PA Peace Talks
China's Foreign Minister, Qin Gang, told his Israeli and Palestinian Arab counterparts that his country is ready to help facilitate peace talks between the two sides, American media reports.
Qin made separate phone calls to the two officials on Monday, April 17, according to the report, in which he expressed China's concern over intensifying tensions between Israel and Palestinian Arabs and its support for a resumption of peace talks.
Qin stressed in his talks with Foreign Minister Eli Cohen that Saudi Arabia and Iran have set a good example of overcoming differences through dialogue, a statement about that phone call said.
He told Cohen that Beijing encourages Israel and the Palestinians to show political courage and take steps to resume peace talks. "China is willing to provide convenience for this," he was quoted as saying.
Israel's Foreign Ministry said in a statement that Qin and Cohen discussed "the importance of maintaining quiet at the Temple Mount, particularly in the final days of Ramadan." It said that Cohen conveyed "the threat that we see in Iran's nuclear program" and called on China to help prevent Tehran from obtaining nuclear weapons.
Qin also told Riyad al-Maliki, the Palestinian Authority (PA) official in charge of foreign affairs, that China is willing to play an active role in the resumption of talks, a second statement said. (INN / VFI News)