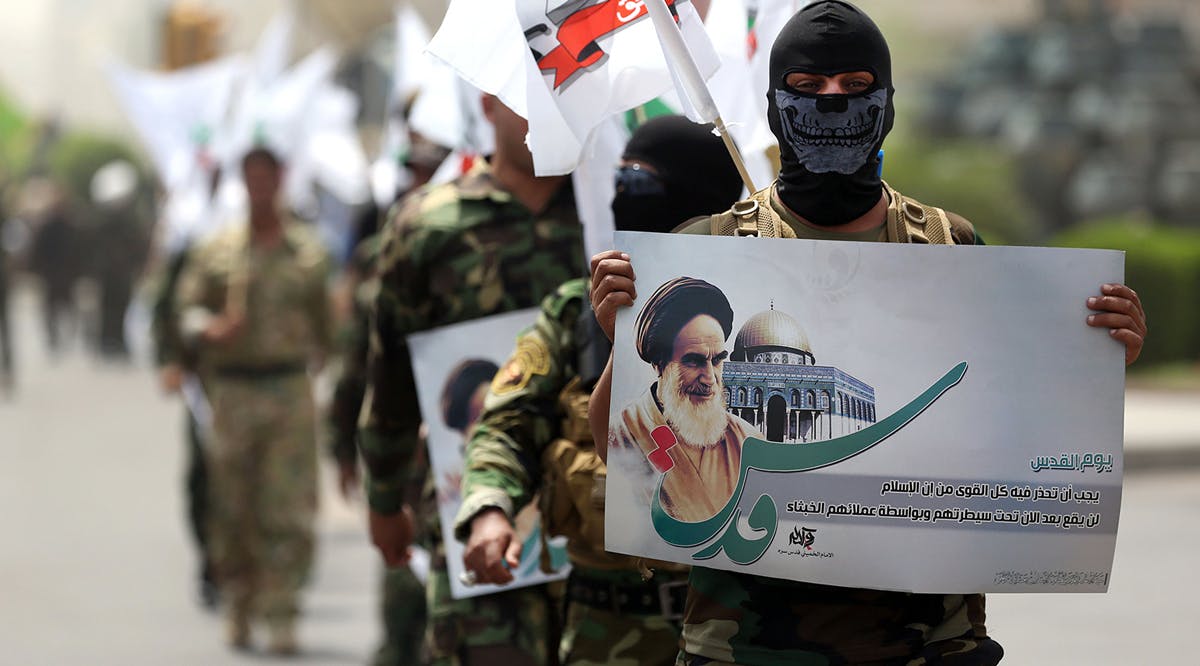 Leaked US Intel Files: Iran Smuggling Weapons Hidden in Earthquake Relief to Syria
Iran and allied proxy groups have been smuggling weapons into Syria concealed within aid shipments sent in the aftermath of a devastating earthquake earlier this year, American media reported Sunday, May 7.
The media outlet cited a classified US intelligence assessment that was shared on the online messaging platform Discord, where other sensitive American government documents have recently circulated. A suspect accused of leaking the files was charged last month.
According to the report, many of the weapons — among them small arms, ammunition, and drones — were brought in convoys from Iraq organized by Iran-backed militias there along with the Quds Force, the unit in the Islamic Revolutionary Guard Corps tasked with overseas operations.
The intelligence file indicated that Iran moved to swiftly exploit the February 7 earthquake, which killed tens of thousands in Syria and neighboring Turkey, as a day later an unspecified Iraqi militia group "allegedly orchestrated the transfer of rifles, ammunition and 30 [drones] hidden in aid convoys to support future attacks on US forces in Syria."
It added that days later, a Quds Force officer told another Iraqi paramilitary to hide weapons "within legitimate earthquake aid." Another Iranian officer was quoted saying that he had a list of "hundreds" of transport vehicles that crossed into Syria from Iraq since the earthquake. (TOI / VFI News)
"The wicked crave evil; their neighbors get no mercy from them." - Proverbs 21:10