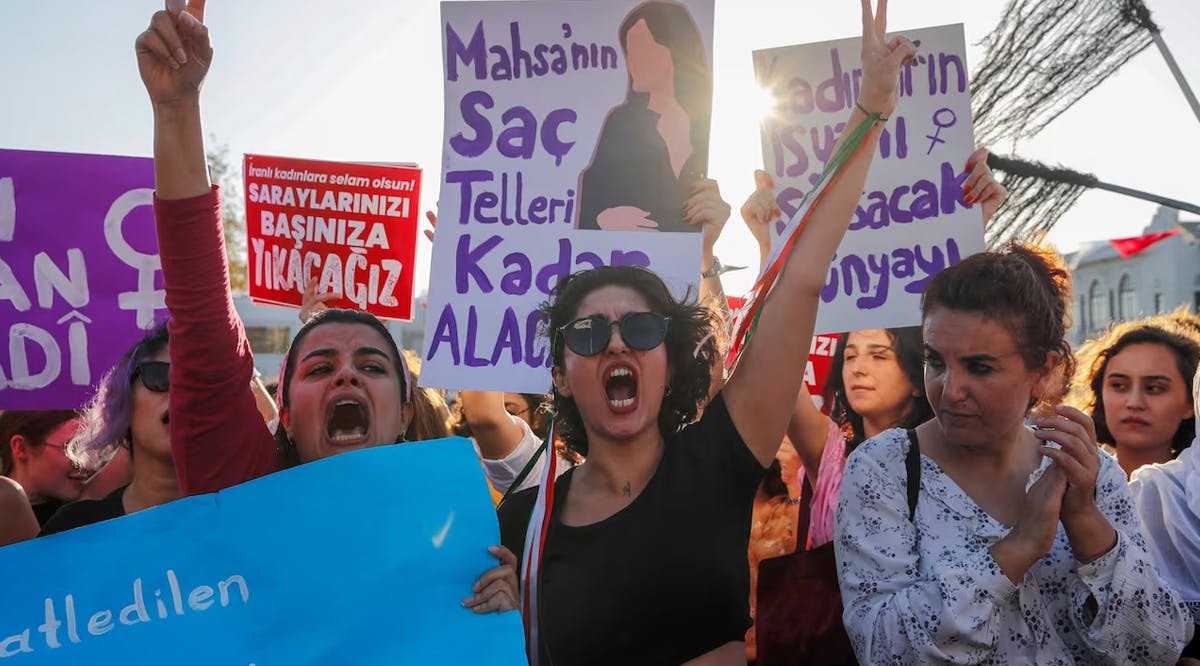 Mahsa Amini's Father Detained in Iran on the Anniversary of Her Death in Custody
Iranian security forces detained Mahsa Amini's father Saturday, September 16, on the first anniversary of the 22-year-old's death in their custody, which sparked widespread demonstrations across the country, according to reports.
Amjad Amini was arrested as he left his home in western Iran, according to the Norwegian human rights group Hengaw. He was detained for a few hours and warned not to commemorate the anniversary of his daughter's death. One of Amini's uncles, Safa Aeli, was also detained in Saqez on September 5 and remains in custody, according to reports.
Security forces were seen patrolling the streets in Tehran and western Iran. Roads to the Aichi cemetery where Mahsa is buried were blocked Saturday and military helicopters hovered overhead. The family said they wanted to hold a traditional religious ceremony and had visited the grave on Friday.
Mahsa Amini was beaten to death after she was arrested by Iranian authorities for not properly wearing a hijab or head covering, in compliance with Iranian law.
On Friday, the US imposed new sanctions against Iran. The U.S. said it was sanctioning 29 people and entities in Iran including members of Iran's Islamic Revolutionary Guard Corps, the head of Iran's Prisons Organization, and three state-backed media outlets. It also announced visa restrictions on 13 Iranian officials. (NYP / VFI News)
"God, we pray for Mahsa Amini's family and we hope that You bring them comfort during these harsh times, as well as an end to their suffering. We ask that they will not be prevented from mourning their loss and that the authoritarian regime will have to face the results of their cruelty. Let us pray that no Iranian woman or girl will lose her life due to this regime again."