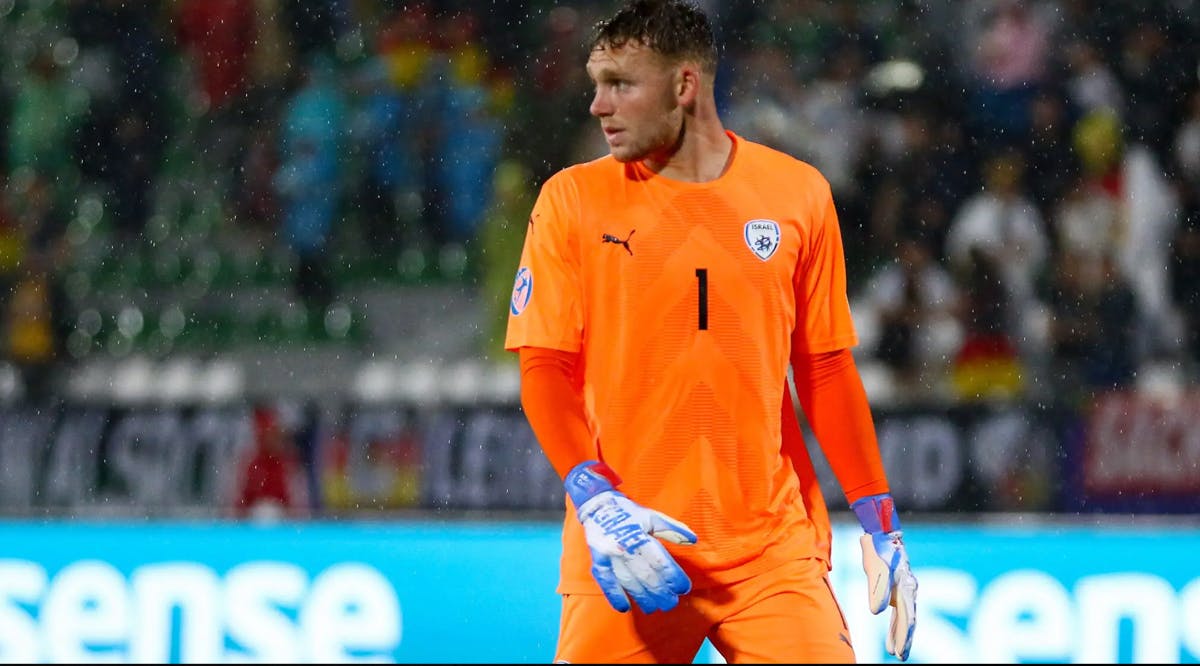 Israeli Soccer Star Signs with German Powerhouse Bayern Munich
Israeli soccer player Daniel Peretz has reportedly agreed to a long-term contract to join F.C. Bayern Munich, the powerhouse soccer club in Germany's top-tier Bundesliga. According to multiple news reports, he will become the first Israeli to play for the club.
The 23-year-old goalkeeper has played for Maccabi Tel Aviv in the Israeli Premier League and on Israel's national team. The Tel Aviv native already holds a German passport. Peretz is expected to be the team's third-string goalie, with the chance to compete for the primary backup slot.
Bayern Munich, the most decorated club in German football history, will pay a transfer fee of at least 5 million euros (around $5.4 million) to Maccabi Tel Aviv.
The soccer club, which has won the Bundesliga an unprecedented 11 consecutive times, and 33 times in total, has a rich Jewish history. Kurt Landauer, an early Jewish president of the team who survived the Holocaust and returned to helm the team again in the late 1940s, played a crucial role in building Bayern Munich into the juggernaut it is today.
Lothar Matthaus, a former Bayern Munich midfielder who went on to coach Maccabi Netanya in 2008-2009, said Israeli soccer is in a strong place, "I experienced that — and that is still the case today." (INN / VFI News)