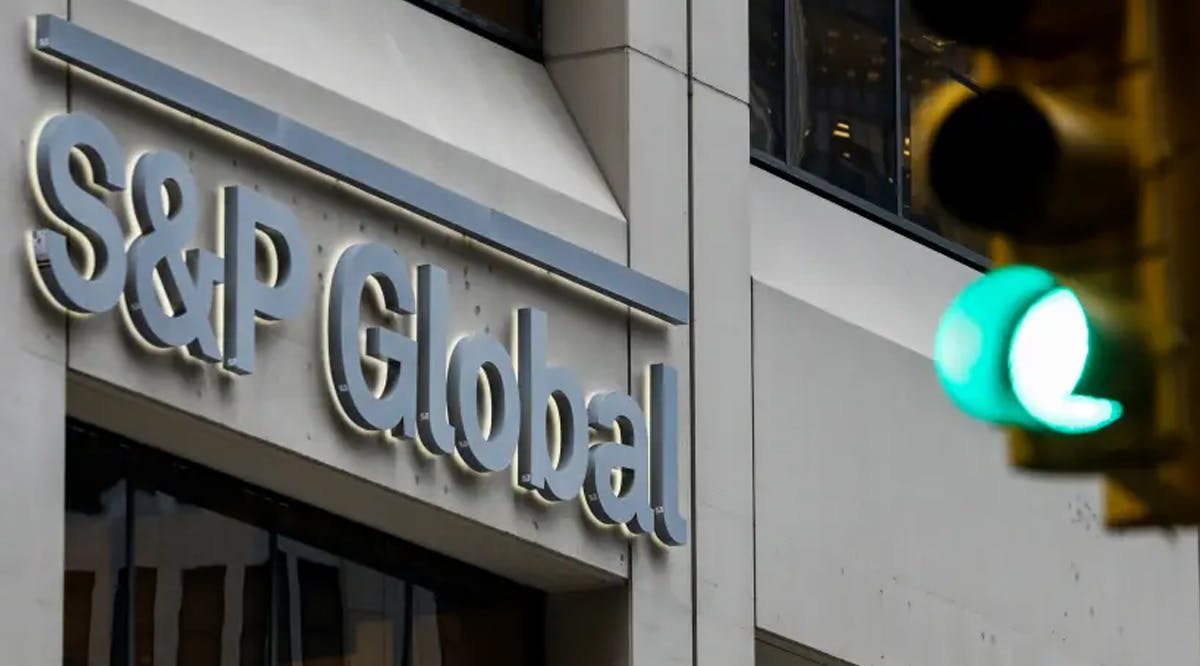 S&P Affirms Israel's AA- Rating
The S&P Global logo is displayed on its offices in the financial district in New York City
Credit rating agency Standard & Poor's (S&P) has kept Israel's favorable rating unchanged at AA- with a "stable" outlook, the Finance Ministry said Saturday evening, May 14, citing the company's announcement released on Thursday.
The agency cited Israel's strong economic performance in the past year, a robust economy, and fiscal outturns that helped "net general government debt fall below its pre-pandemic level more quickly," it said in the announcement.
S&P also expressed concerns over the political and security risks in the country, given the coalition's loss of its already razor-thin majority and the future political landscape, as well as an ongoing wave of terror attacks that has claimed the lives of 19 people in Israel and the West Bank since late March.
The agency also said that while Israel has normalized relations with a number of Muslim-majority states in the context of the US-brokered Abraham Accords, opening up significant trade and diplomatic opportunities, "Israel's relations with several other neighboring countries remain very tense, especially with Syria and Iran."
S&P said it expects the Israeli economy to grow at a rate of 5.5% in 2022, following growth of over 8% in 2021, which surpassed forecasts and marking the highest financial growth rate recorded in Israel in 21 years, according to data published in February by the Central Bureau of Statistics.
The OECD had projected growth of roughly 6.3% in 2022 for Israel in its December 2021 Economic Outlook.
S&P noted Israel's positive fiscal performance and a strong tech sector, which make up a resilient economy, as well as the "limited impact" of Russia's war on Ukraine on Israel and limited further pandemic-related risks such as closures.
"The stable outlook balances elevated geopolitical and domestic political risks and the pandemic-induced deterioration of Israel's fiscal position, against the state's persistently resilient economy, improving budgetary performance, and strong balance of payments," the S&P announcement read.
S&P expects an average inflation rate of 3.8% in 2022, noting that this rate is significantly lower compared to most developed countries. Inflation in the US, for example, reached a high of 8.5% in March, dropping to 8.1% in April. (TOI / VFI News)
"God, we ask that you continue to bring prosperity and growth to Israel."