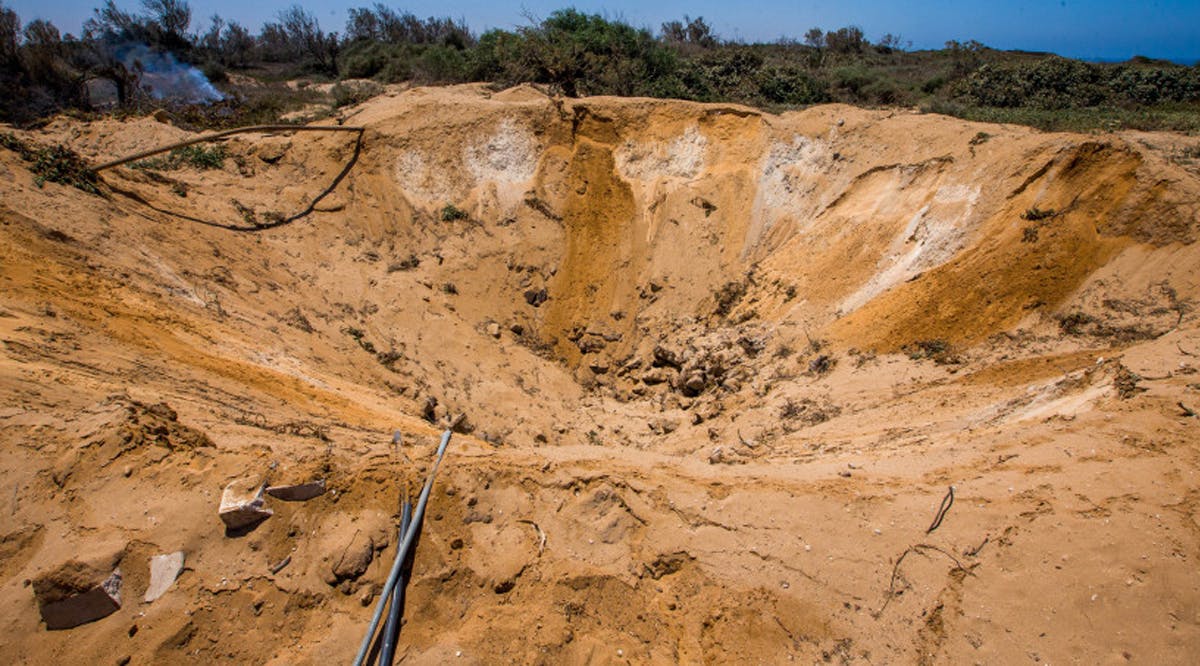 One Seriously Injured in 4th Explosion Near Former Israel Military Industries Site
One person was moderately to seriously injured and two others were lightly injured after an explosion was reported at the site of a former Israel Military Industries factory near Herzliya and Ramat Hasharon on Monday night, August 14, according to Israel Fire and Rescue Services.
This is the fourth time in the past two months that an explosion or fire has been reported in the area. Video from the dashcam of a vehicle driving in the area showed a large explosion lighting up the night sky.
According to Fire and Rescue Services, firefighters who arrived at the scene found several fires outside of the area where buildings are located and gained control of the fires. No dangerous or explosive materials were found by Fire and Rescue Service investigators at the site. The background of the explosion will be investigated.
Ramat Hasharon Mayor Avi Gruber stated that the explosion was caused by a work accident at an Elbit factory east of Highway 4.
"The IMI areas are a ticking time bomb. There must be no construction in them and the creation of explosive and dangerous materials must be moved from the center of the country to isolated areas," added Gruber.
Gruber added that he has instructed the municipality to set up a meeting with the Environmental Protection Ministry on the matter and such a meeting is set to take place this week. (JPost / VFI News)
"God, we pray for the swift recuperation of all the citizens who were injured during Monday's explosion. We hope that our leaders will take into great consideration the latest set of explosions and make necessary changes so that all civilians who work in or come by these areas remain safe."