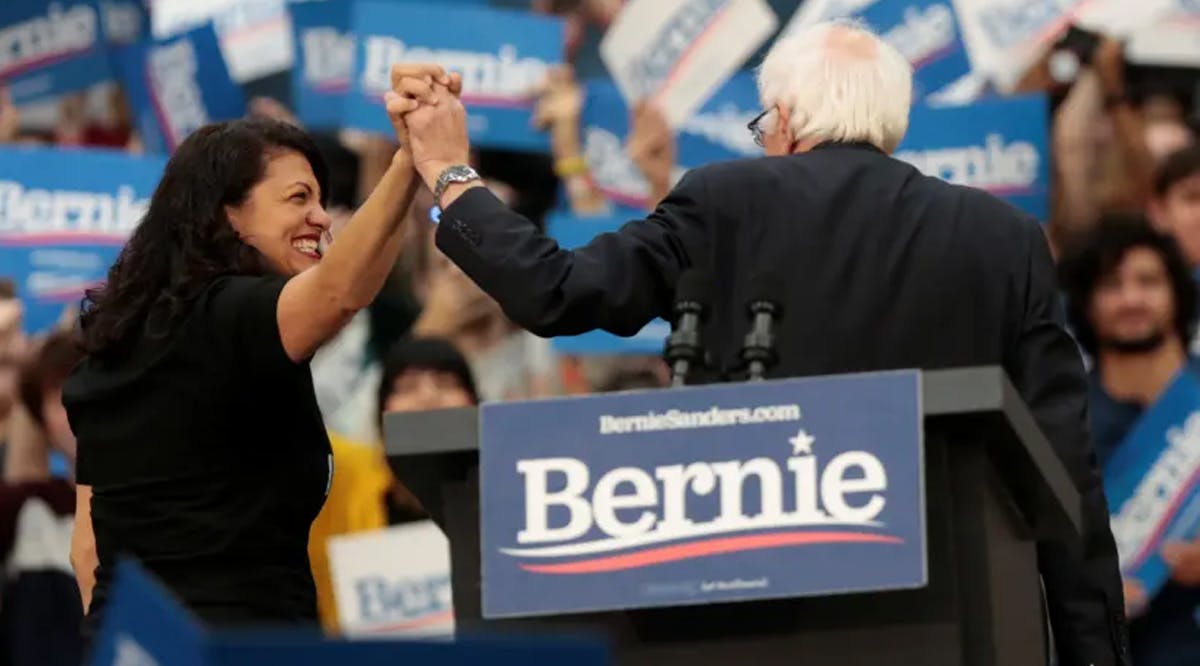 Bernie Sanders Steps in to Help Rep. Tlaib Hold Anti-Israel Event in Capitol
Sen. Bernie Sanders chaired a gathering in the US Senate Wednesday, May 10, during which Congress member Rashida Tlaib hosted an event where she bashed Israel as an "apartheid" state that engages in terror.
The gathering was to mark the Nakba, a Palestinian term meaning "catastrophe" that refers to the displacement of Palestinian people when Israel was founded in 1948.
Michigan lawmaker Tlaib had initially hoped to hold the event in the Congress Visitors Center, but Republican House Speaker Kevin McCarthy thwarted her plan by reserving the space himself and hosting a celebration to mark 75 years of US-Israel ties.
Sanders then stepped in by chairing the meeting in the Senate Health, Education, Labor and Pensions Hearing Room, located in the Senate office building and therefore outside of McCarthy's reach. Sanders, a Jewish independent lawmaker, made no mention of the Nakba event on his own Twitter feed.
Reports and images from the meeting showed that it was full with standing room only. Democrat Rep Cori Bush also attended the meeting.
Anti-Defamation League CEO Jonathan Greenblatt panned Sanders for facilitating the Nakba event in the Capitol, calling it "disgraceful." (TOI / VFI News)