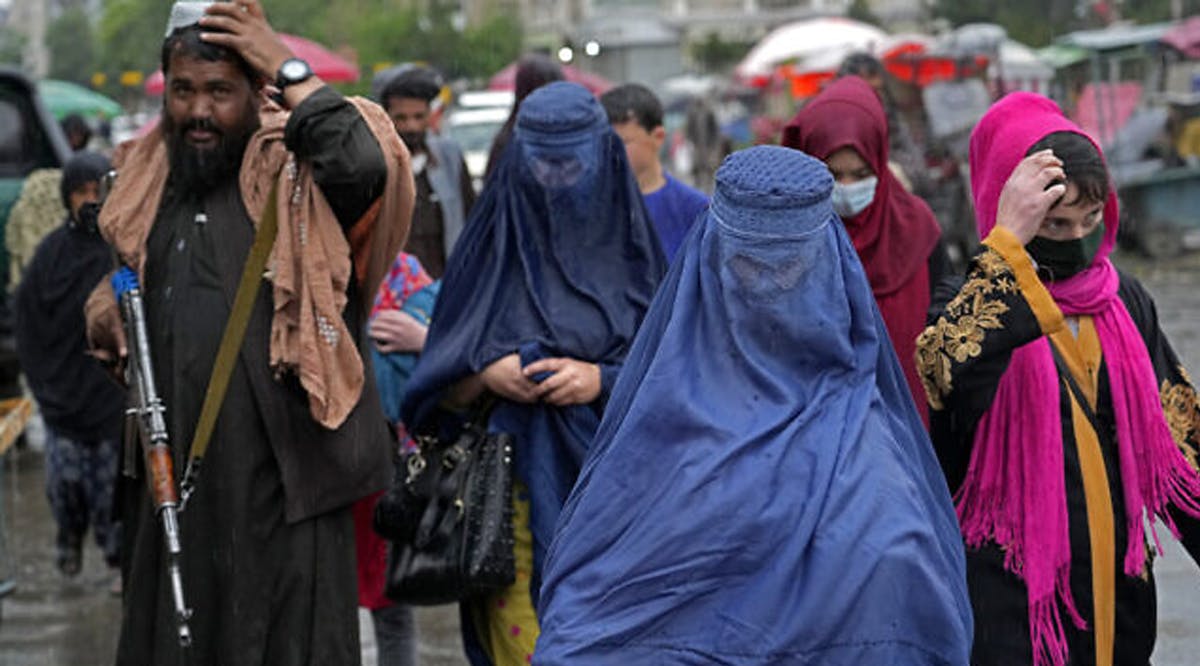 Taliban Are 'Making Women Invisible' in Afghanistan
The Taliban government's restrictions on women are aimed at making them "invisible" in Afghan society, a UN human rights observer said Thursday, May 26, during a visit to the nation.
Since the Taliban stormed back to power last year, they have imposed harsh restrictions on women and girls to comply with their austere vision of Islam.
Teenage girls have been shut out from secondary schools, while women have been forced from some government jobs and barred from traveling alone.
This month Afghanistan's supreme leader and Taliban chief Hibatullah Akhundzada ordered women to cover up fully in public, including their faces.
These policies show a "pattern of absolute gender segregation and are aimed at making women invisible in the society," Richard Bennett, UN special rapporteur on human rights in Afghanistan, told reporters in Kabul.
In March the Taliban ordered all secondary schools for girls to shut down, just hours after opening them for the first time since taking power in August.
Foreign governments have insisted the Taliban's record on human rights, especially women's rights, will be key in determining whether the administration will be formally recognized.
During two decades of US-led military intervention in Afghanistan, women and girls made marginal gains in the deeply patriarchal nation.
Some Afghan women initially pushed back against the new Taliban curbs, holding small protests where they demanded the right to education and work. (TOI/ VFI News)
"Lord, we ask that You will protect the women in Afghanistan from the radical Islamists. We pray that You will reveal yourself to them and bring them into salvation."