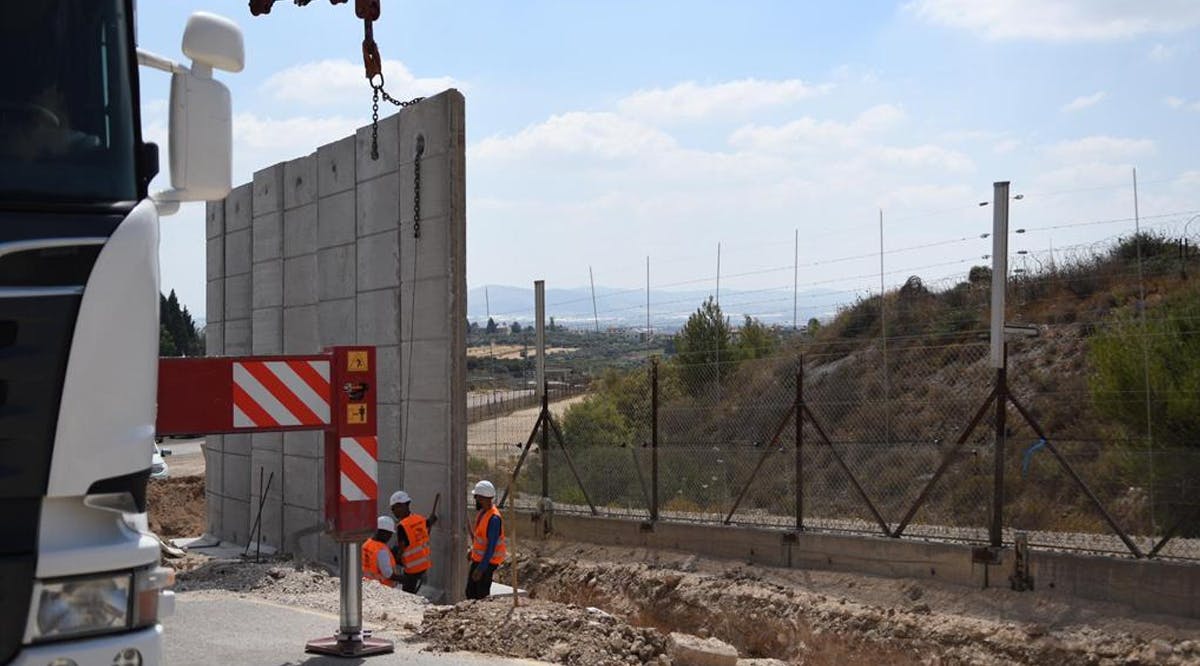 After Terror Attacks, Israel Reinforces Part of West Bank Barrier with Wall
Construction work began Tuesday, June 21, to upgrade a section of the West Bank security barrier, months after a series of deadly terror attacks were committed by Palestinians who illegally entered Israel, defense officials said.
The Defense Ministry said the 9-meter (30 foot) tall concrete wall replaces a 45-kilometer (28 miles) stretch of fencing from an area in the northern West Bank to Israel's Bat Hefer region — one of the first sections of the barrier ever built, some 20 years ago.
NIS 300 million (some $93 million) was allocated toward the plan in April.
Separately in April, work to fix up holes over dozens of kilometers of the fence began, following a spate of deadly terror attacks in Israel, including several in which terrorists from the northern West Bank entered Israel via large holes in the barrier.
On April 7, a Palestinian gunman — who entered Israel through a gap in the barrier — shot dead three people in Tel Aviv. A week earlier, a Palestinian who also crossed through the barrier illegally — with a vehicle — shot and killed five people in Bnei Brak. And on May 5 in Elad, two Palestinians who entered Israel illegally killed three people in an ax attack.
"We are continuing our defensive efforts in the north by strengthening the Judea and Samaria security barrier and providing solutions for the Israeli home front," Defense Minister Benny Gantz said in a statement published by his office on Wednesday.
"These efforts constitute an integral part of our operational activity. Along with this, we will continue to operate against all threats we face in order to maintain the security of Israel's civilians," he added. (TOI / VFI News)
He who dwells in the shelter of the Most High will abide in the shadow of the Almighty. I will say to the Lord, "My refuge and my fortress, my God, in whom I trust." For he will deliver you from the snare of the fowler and from the deadly pestilence. He will cover you with his pinions, and under his wings you will find refuge; his faithfulness is a shield and buckler. You will not fear the terror of the night, nor the arrow that flies by day. - Psalm 91:1-16